13
13
13
VIP Minibus
Full leather seats
Air-conditioned
Mineral water
12V power slot
DVD player
WiFi on board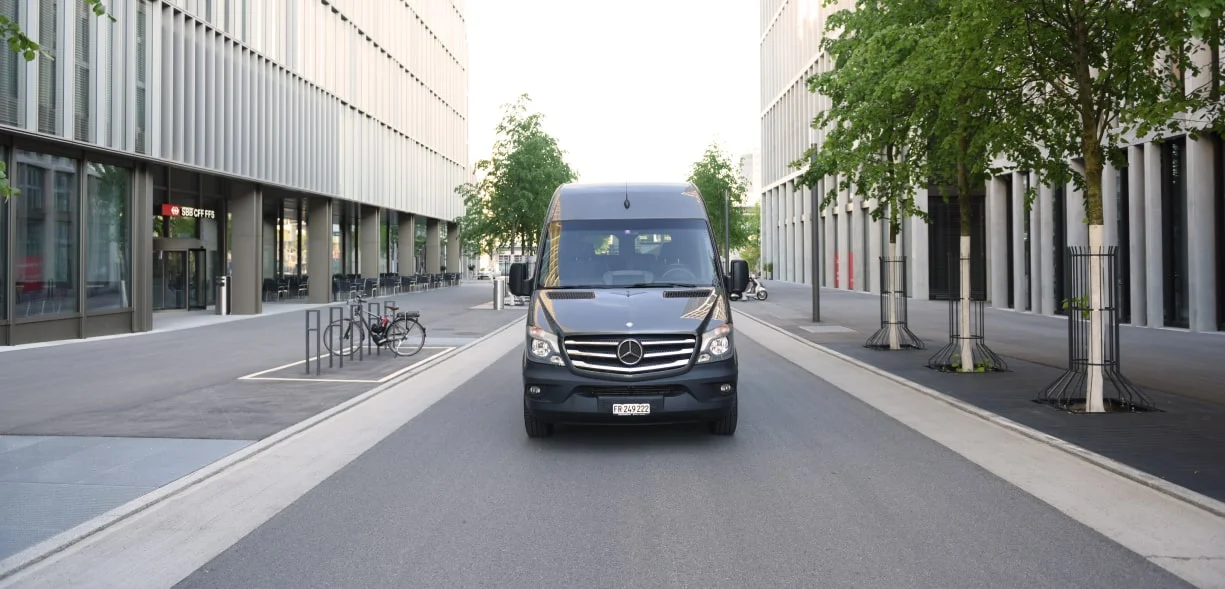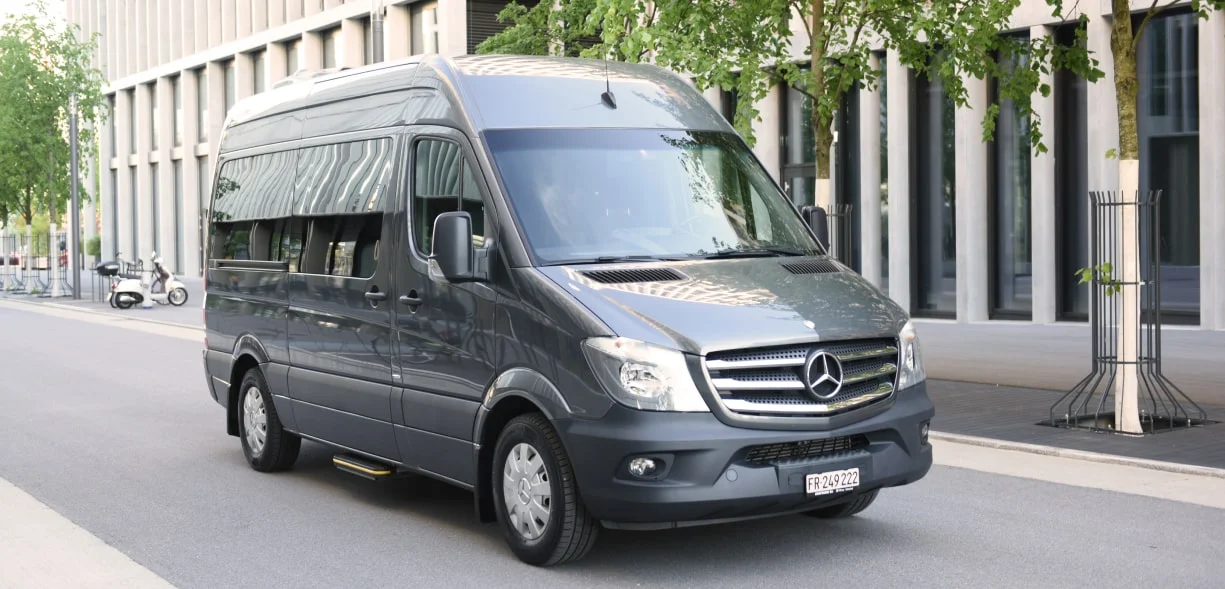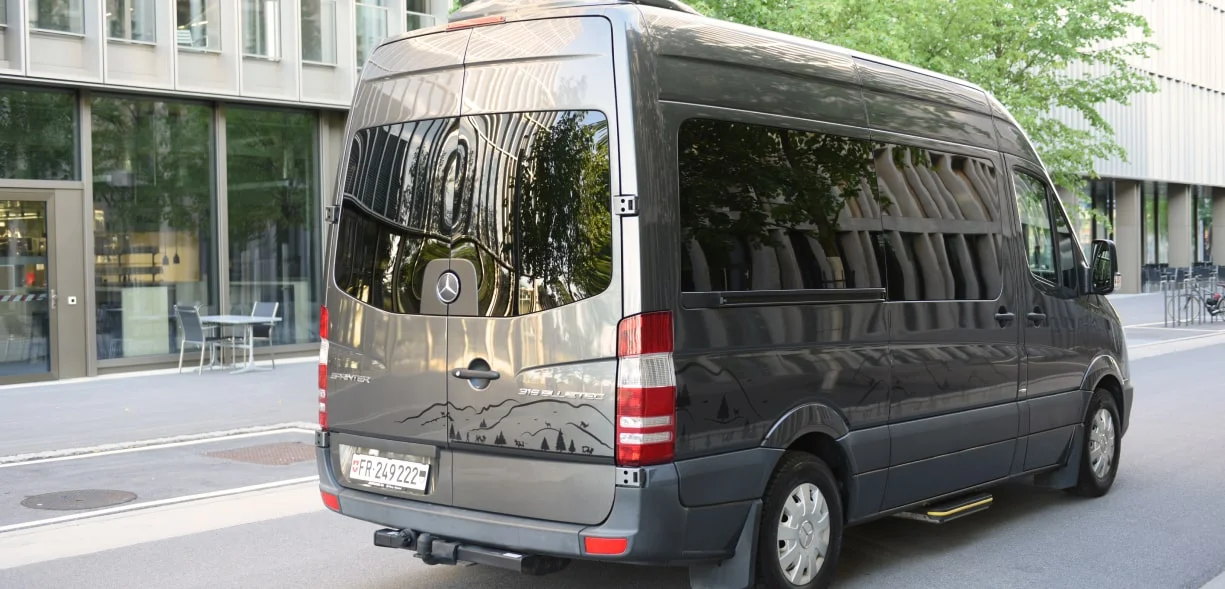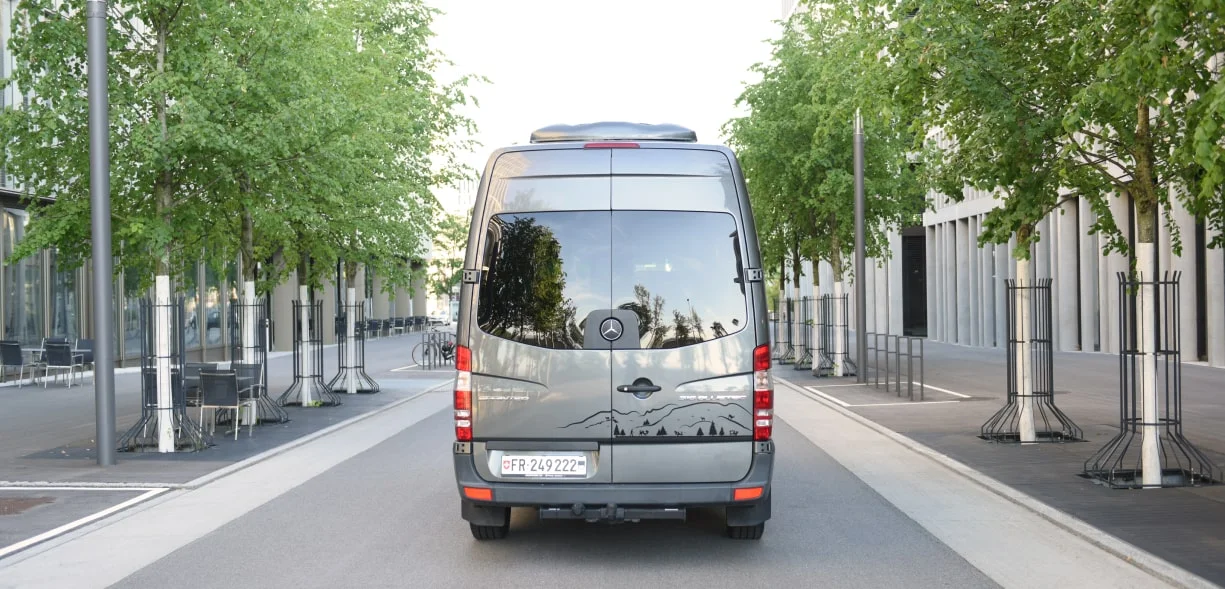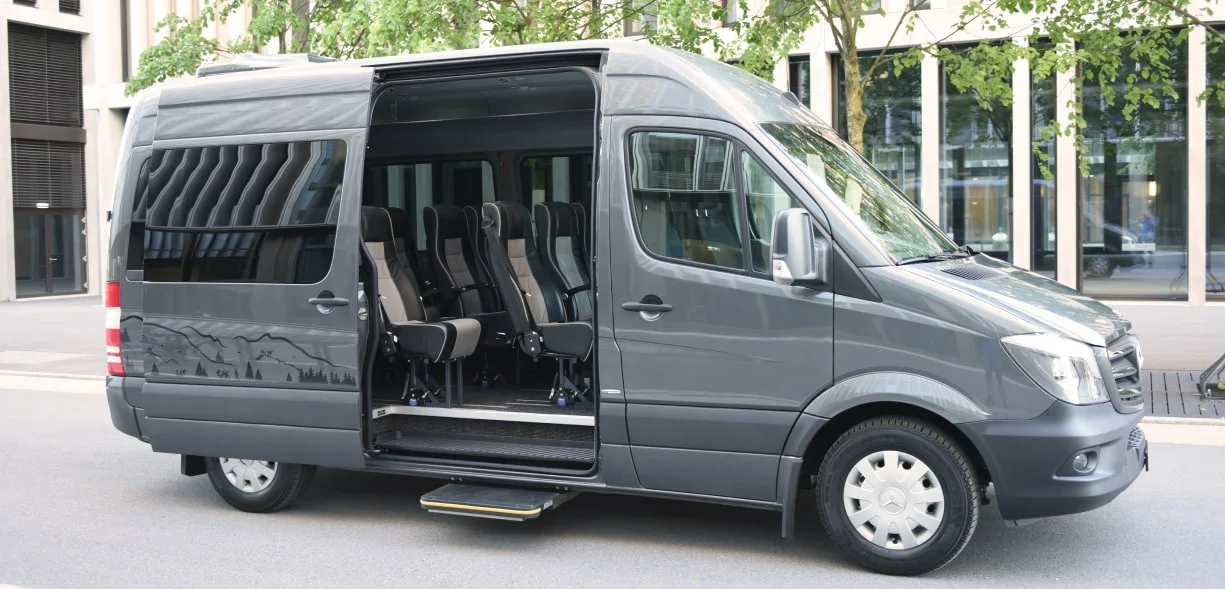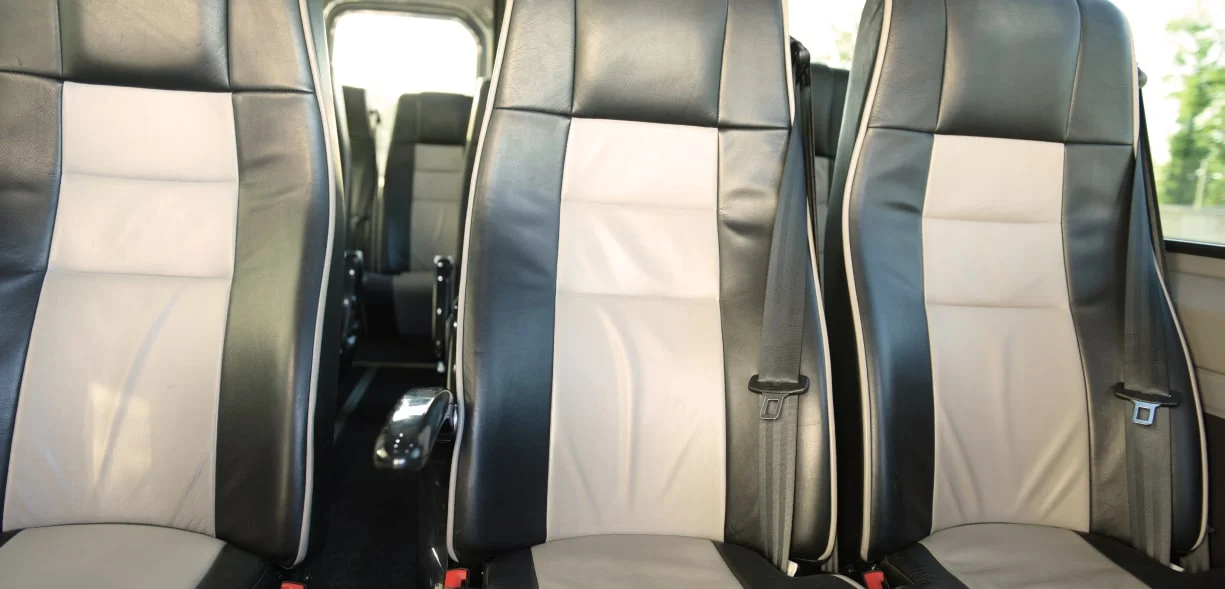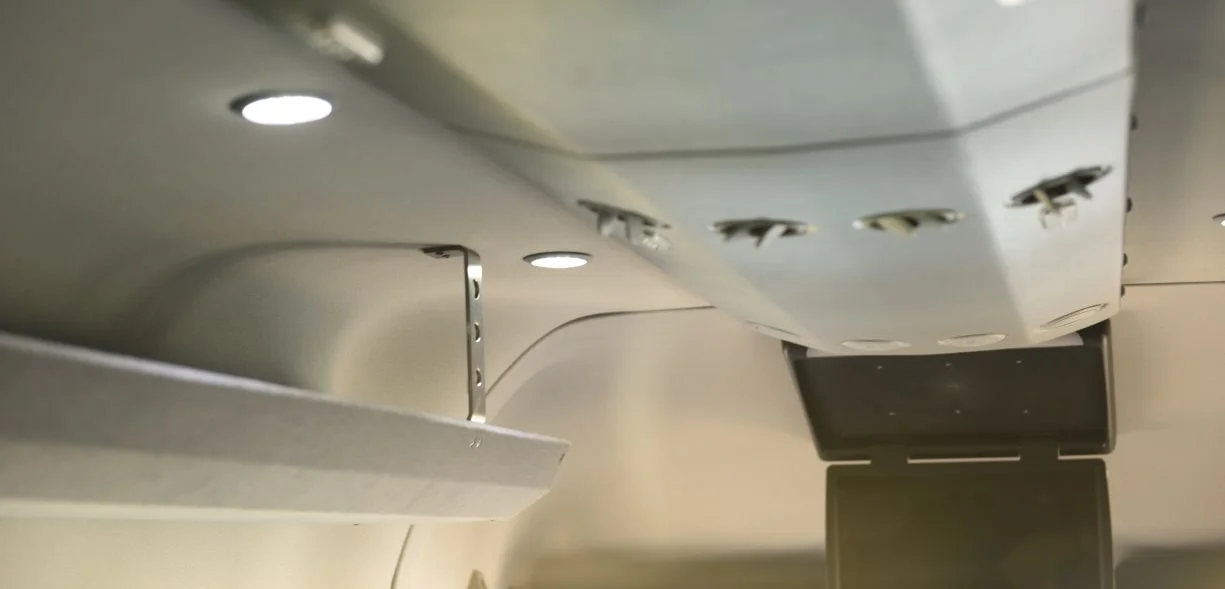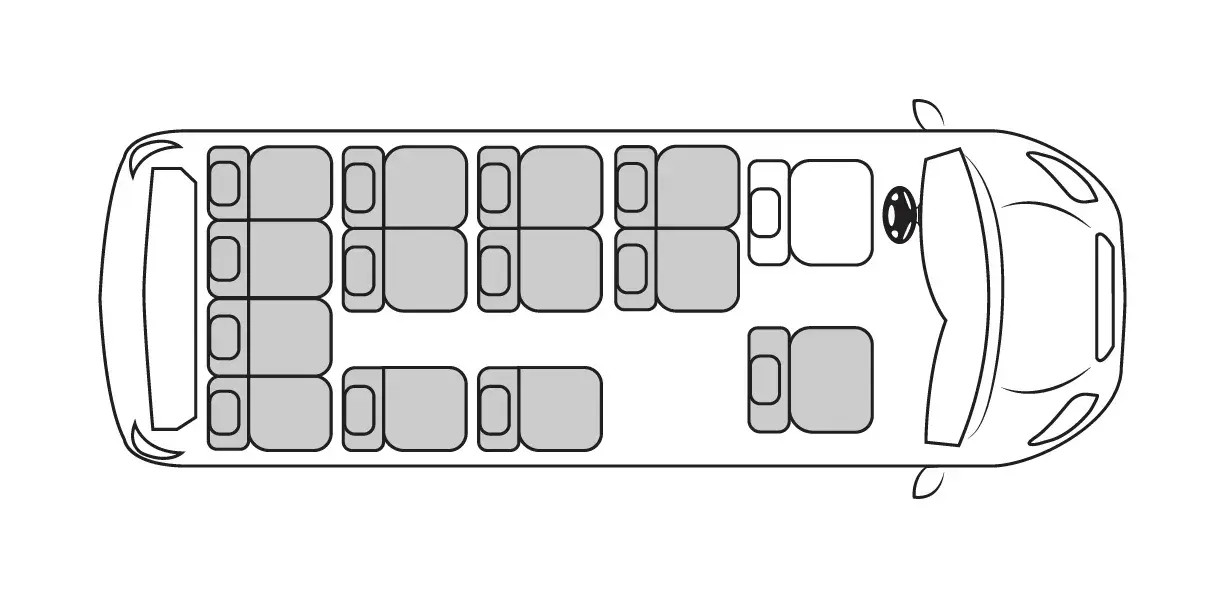 VIP Minibus
Full leather seats
Air-conditioned
Mineral water
12V power slot
DVD player
WiFi on board
Traveling with family and friends is a rewarding activity. Switzerland is the perfect kind of place to be with loved ones. And in order to have an amazing and well-organised trip, you must consider the perfect, comfortable transfer option. AlpTransfer.com gives this option through its high-quality transfer service and guarantees a comfortable drive to enjoy scenic Switzerland whether it is an airport taxi transfer or a private transfer to your hotel.
We are a transfer operating company in Switzerland specialised in private transfers from the cities of Zurich, Geneva, Basel, and Bern to the Swiss cantons and even neighbouring countries. To make your transfer even more enjoyable, we are providing the 13-seat Mercedes Benz Sprinter vehicle. This exclusive car combines safety, comfort, and pleasure in one place.
When it comes to a perfect vehicle customised for large traveling groups, the Mercedes Benz Sprinter with 13 comfortable leather seats is the go-to choice. The car is really spacious and offers luxury and comfort in every sense. It provides the enjoyment of traveling together with your family and friends in a smooth vehicle.
This luxurious Mercedes Benz Sprinter Van has individual cosy leather seats, overhead luggage storage, stadium seating, an air conditioning system, free WiFi, and individual power sources for charging devices, and the ride in this van is extra smooth. With seats for up to 13 passengers, the vehicle is still offering plenty of space for luggage. It lets you carry around 13 medium and small-sized bags. Overall, this vehicle is an elegant solution for group transfers.
Planning a trip with Mercedes Benz Sprinter Van allows the passengers to see their beautiful surroundings in delight, style, and comfort with its 13-seat availability and option for child travel seats to be included absolutely free of charge – please speak to AlpTransfer ahead of your travel date.
You are accompanied by only licensed drivers with differing language knowledge who make the ride trustworthy and secure. In the case of airport pickups, our experienced driver will wait for you in the arrival hall with your name sign, so that you can easily locate him. If needed, he will eagerly help you with uploading and unloading your suitcases into the vehicle.
If you're looking for a practical, comfortable, and reliable van for carrying your team or family, then booking a transfer by a 13-passenger Mercedes Benz Sprinter will be a wise choice. Our team will make sure to provide high-quality transfer services tailored to your needs.
We know that it is challenging to plan a trip for bigger groups. That is why we are devoted to making your trip easier by ensuring that you get your door-to-door transfer on time, quickly, and smoothly.
We guarantee you fun and comfort! Moreover, we will help you with technical matters so that you can sit back and enjoy every bit of Switzerland.