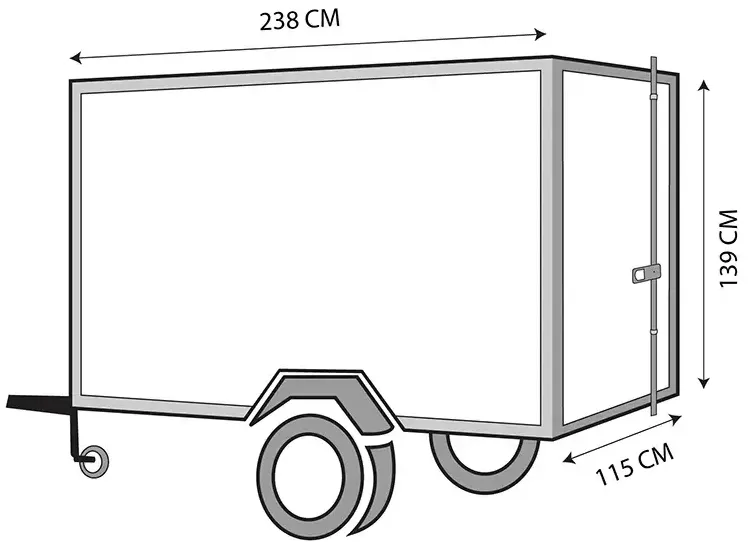 0
25
25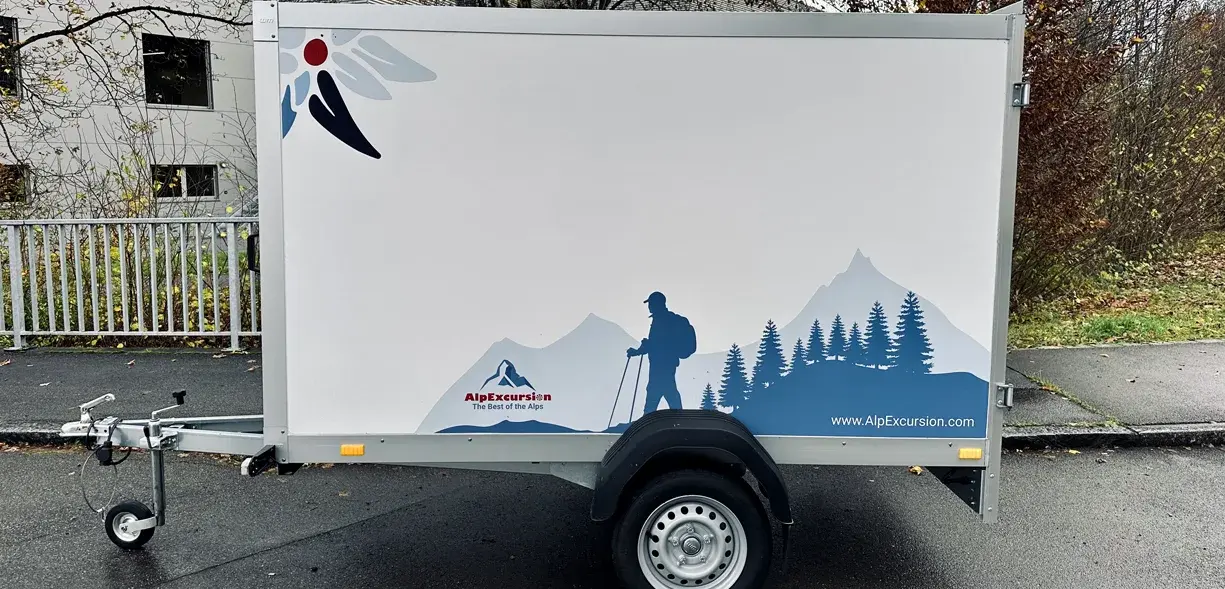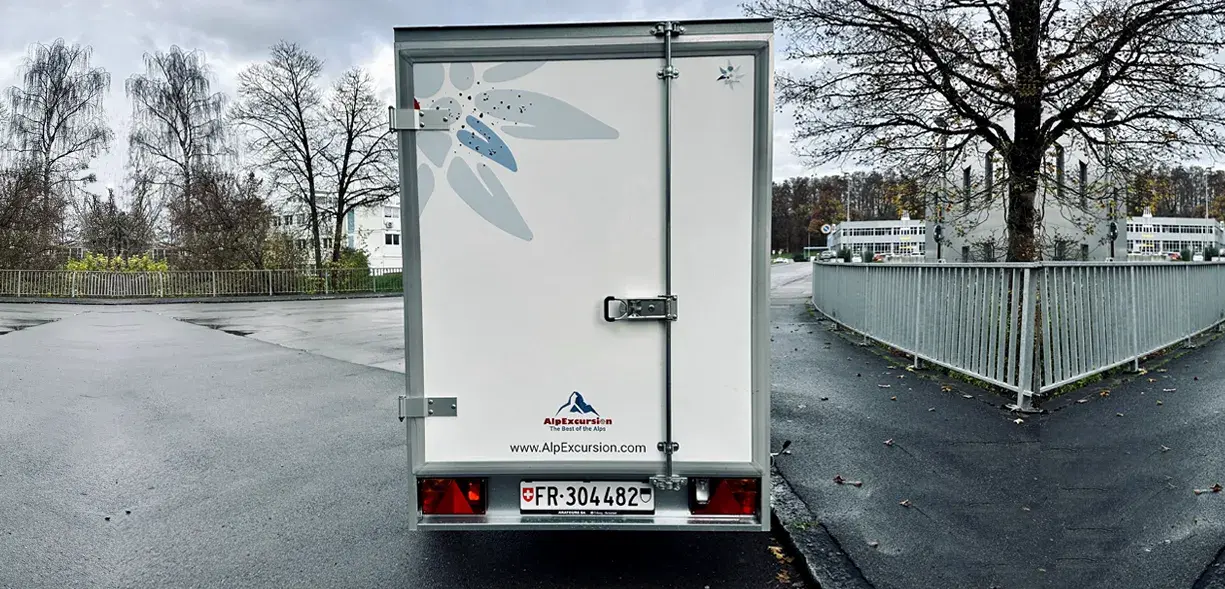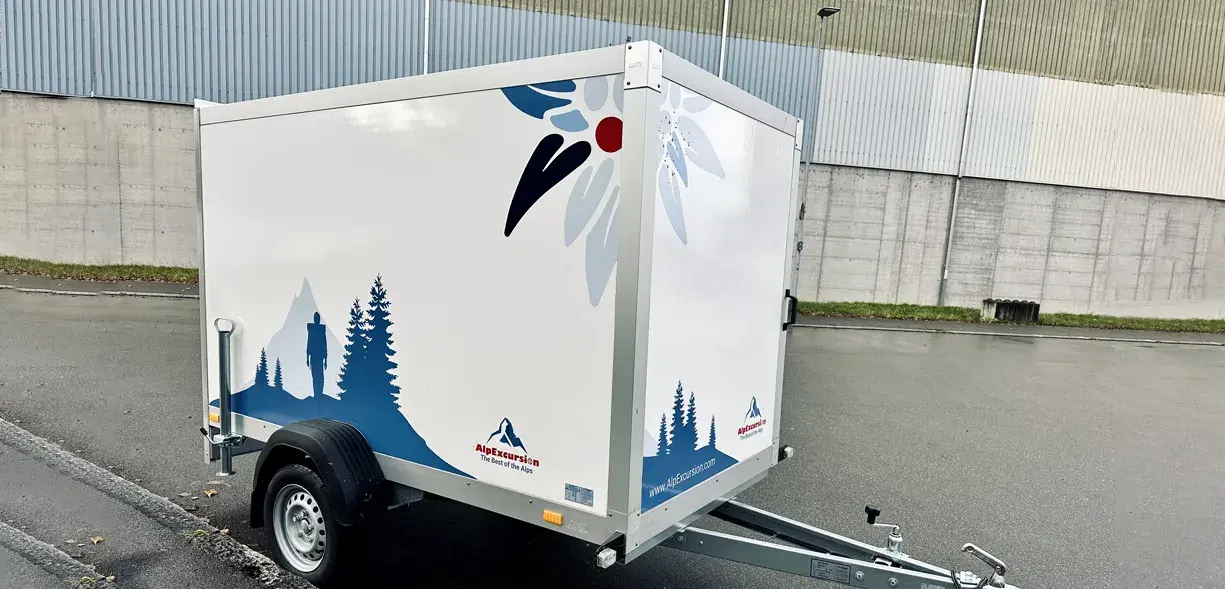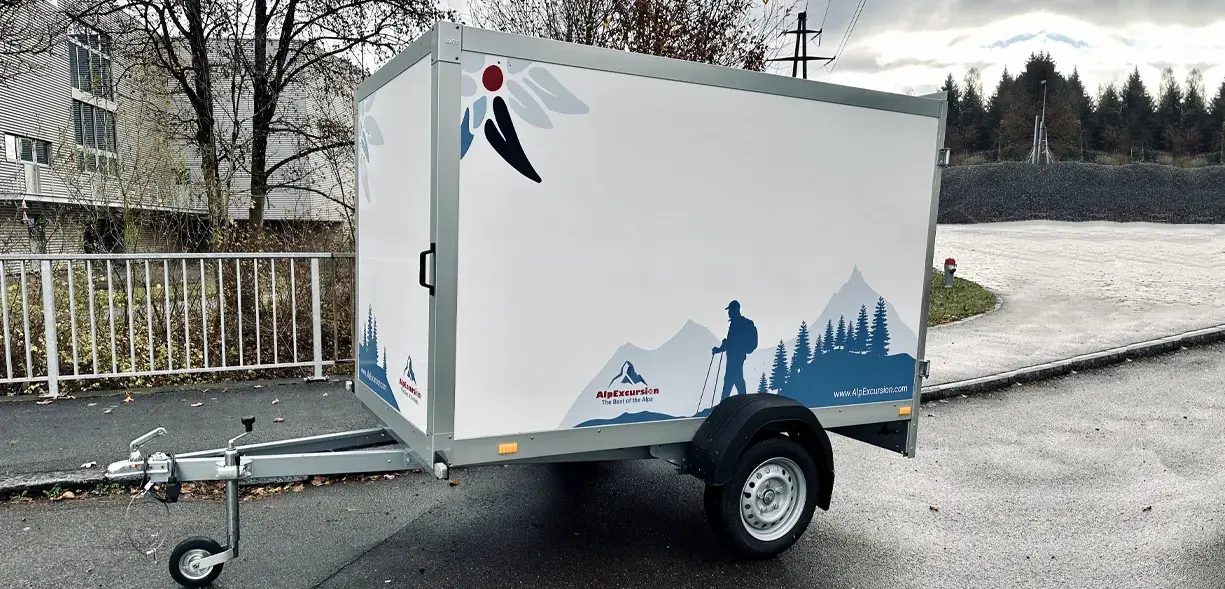 Struggling to pack light? Are you travelling with too much luggage? Are you concerned about the size of your suitcases or additional parcels you have to carry? Do you give preference to a compact vehicle and want to save up some money to enjoy a warm atmosphere accompanied by your favourite people? AlpTransfer.com is here to offer your family members, colleagues or just friends an optimal alternative manufactured just for this particular trip.
Enclosed cargo trailers are another important part of our fleet. Cargo trailers are perfect for bigger suitcases, ski equipment, skate bags and any other handbags that need to be transported while travelling. With AlpTransfer.com you don't have to think about the vehicle's capacity or your luggage dimensions. The trailers are spacious enough for a comfortable ride, as well as carrying your necessities. The trailer can accommodate up to 490 kg and is suitable for a group of people travelling with lots of luggage.
The trailer's aluminium body makes it scratch-resistant to unwanted objects on the road and ensures a long, rust-free life for the cargo trailer, which is well-equipped for any weather condition be it rain, snow, hail or scorching sun rays. The screwless covering also adds to the appearance giving it a higher finish.
The small, square-shaped appearance is an ultimate asset to the trailer, preventing it from swaying on the road. No need to worry about the safety of customers, as the trailer is attached firmly to the vehicle by a metal tube tongue. The double tube tongue is supported by a wheel in the front, which holds the mass from stirring on an icy road in winter. A tiny detail, yet, when it comes to functionality, the tyres serve longer and bounce less. The trailer can accommodate up to 10 pairs of skis, as well as skate bags freely.
The burden trailer is designed smartly from the front side with a barn door featuring a handle. All coloured in white, the trailer contributes to higher visibility on the highway at night. Heavy-duty aluminium hinges prevent the door from opening in the middle of the road and do not crack under pressure.
The ride in our trailer guarantees a safer experience and grants customers a stress-free and enjoyable transfer. The automobile suspension system is specifically engineered for stability and control on the roads. Upgraded steel-belted tyres will also last much longer, even with heavier items in the trailer.
You should notify us of any additional burden to be loaded in the before travel vehicle. Our trailers accommodate up to 25 pieces of medium-sized luggage. However, if you have extra, our Team of operators and travel agents will assist you accordingly, taking into consideration the number of passengers, pieces of luggage and vehicle preference. With AlpTransfer.com we aim to be flexible, and we'll always try our best to accommodate your needs.