11
11
11
VIP Minibus
Air-conditioned
Mineral water
12V power slot
DVD player
WiFi on board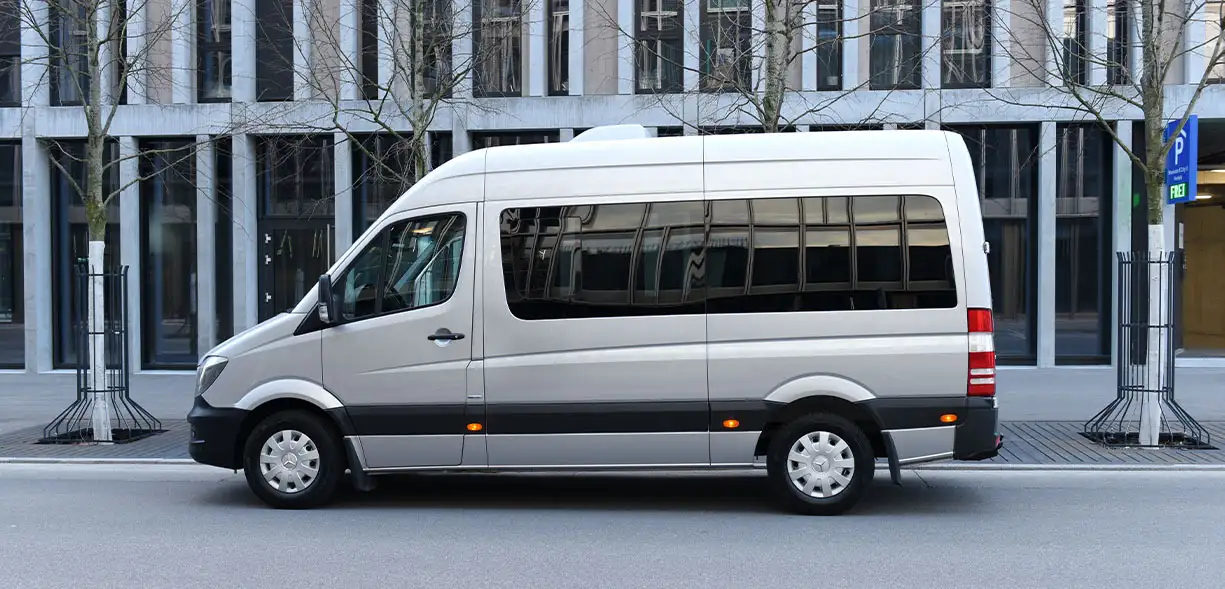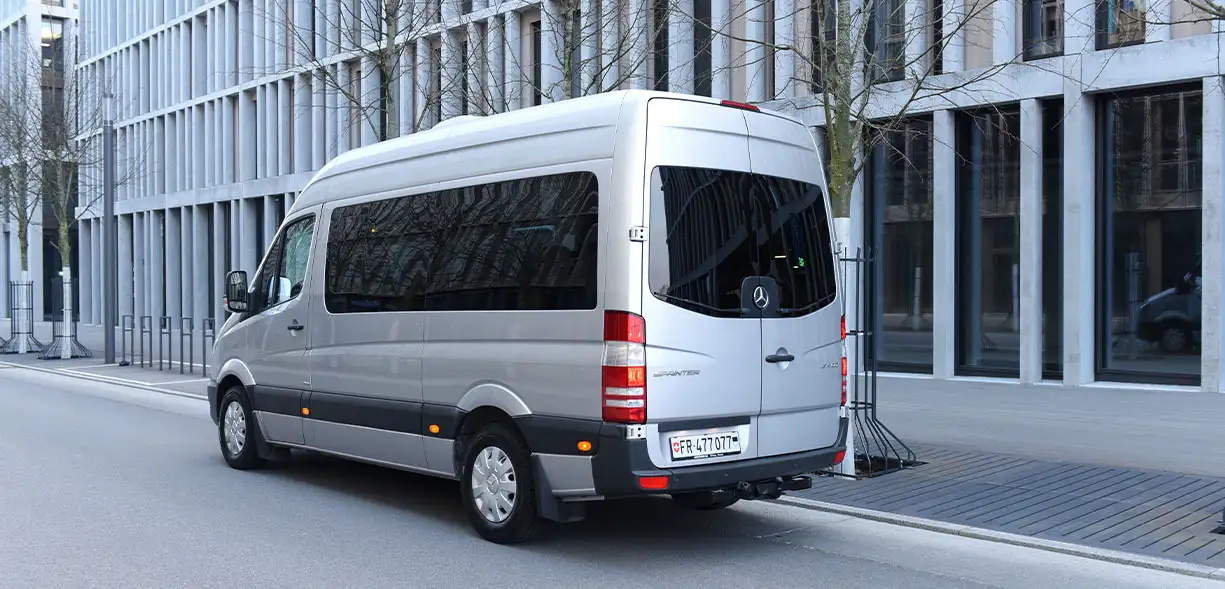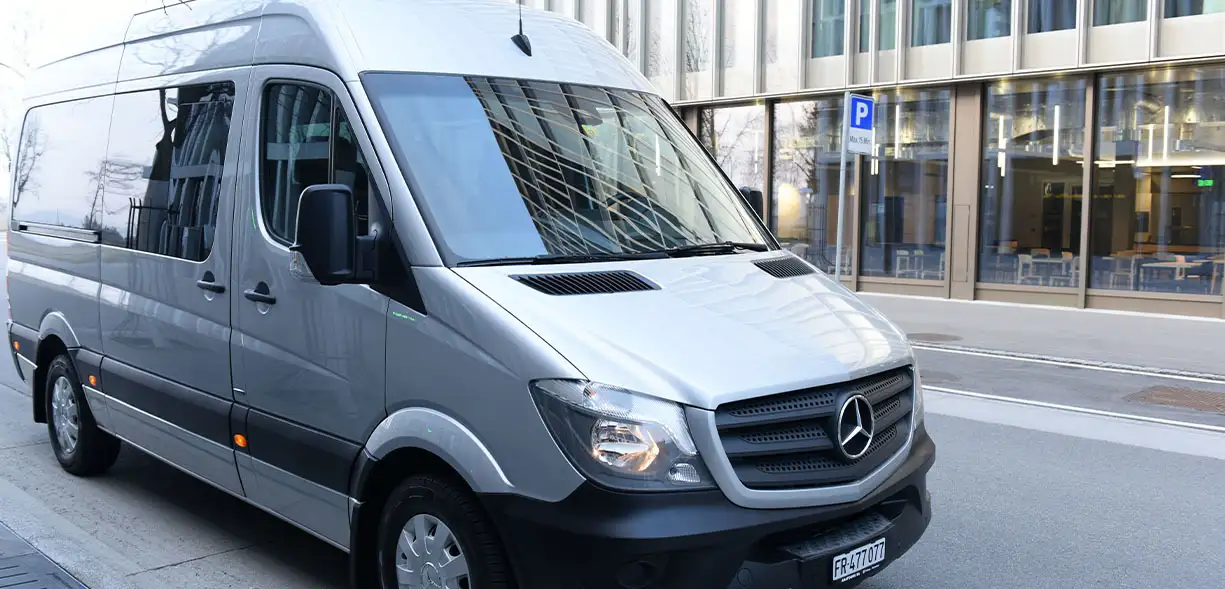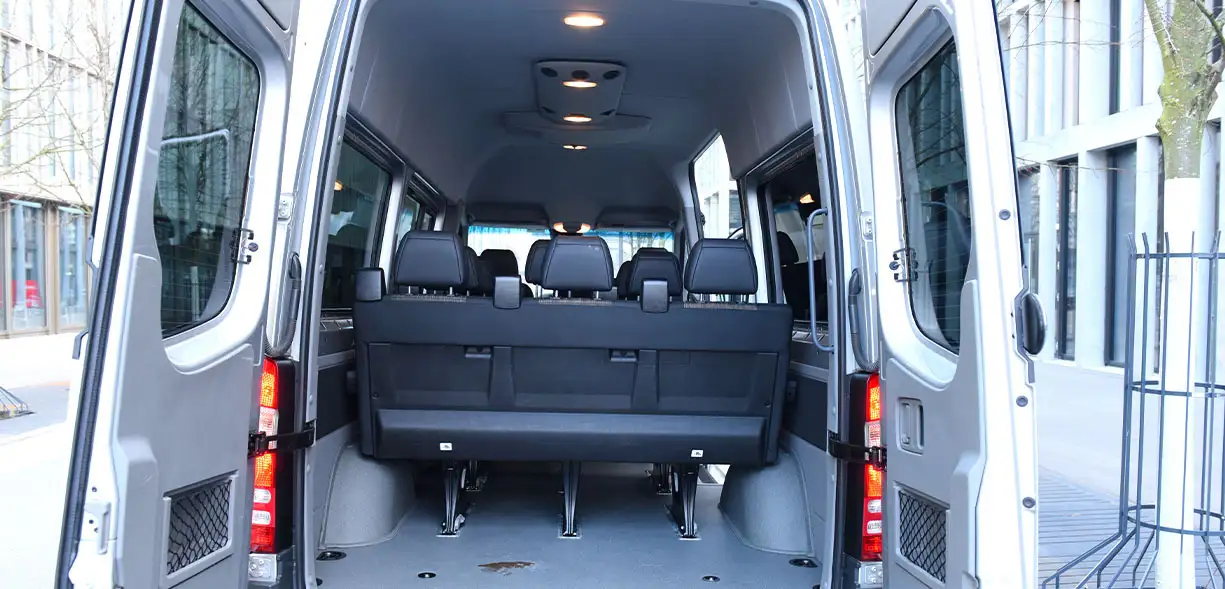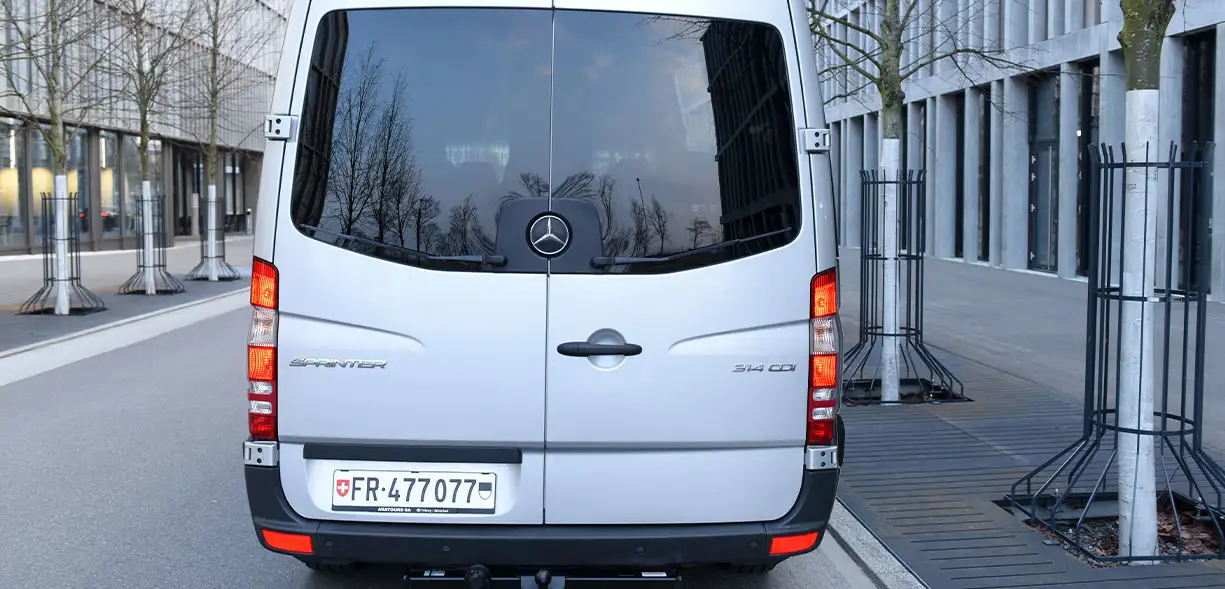 VIP Minibus
Air-conditioned
Mineral water
12V power slot
DVD player
WiFi on board
If you're looking for a reliable and comfortable way to explore Switzerland with your family or friends, look no further than our 11-seat Mercedes Benz Sprinter for private transfers.
This state-of-the-art vehicle is perfect for group travel, with plenty of space for luggage and all the latest amenities to ensure your journey is as comfortable as possible.
AlpTransfer.com operates private transfers from the cities of Zurich, Geneva, Basel, and Bern to the Swiss cantons and neighbouring countries. Therefore, this Mercedes Benz Sprinter is ready to take you from these locations to your preferred destination in complete comfort.
One of the standout features of the MB Sprinter is its spacious and comfortable interior.
The seats are arranged in a spacious, theatre-style layout, with plenty of legroom and ample storage space for all your luggage. The vehicle is also equipped with air conditioning so that you can stay cool and comfortable even on the hottest days. In addition to its spacious interior, the MB Sprinter is also packed with the latest technology to make your journey as easy and enjoyable as possible. It comes equipped with a high-quality sound system, free Wi-Fi, as well as USB charging points for all your devices.
One of the most significant advantages of our private transfer service is the ability to travel in comfort and style without having to worry about the stress of dealing with public transport.
With our experienced drivers at the wheel, you can sit back and relax, taking in the stunning scenery of Switzerland as you travel from one destination to the next. This MB Sprinter fulfills the most challenging needs of the customers. Even at high speed, it reduces the road and wind noise to a minimal level.
It provides a smooth and safe ride, thanks to the extra safety systems installed in this new generation of Sprinter vehicles.
It offers a peaceful and smooth ride, as well as high safety standards through the additional safety systems present in this new generation of Sprinter vehicles.
Switzerland is a country with breathtaking natural beauty, from the snow-capped peaks of the Swiss Alps to the tranquil lakes and rolling hills of the countryside. With our MB Sprinter, you can explore this stunning landscape in style with your family or friends by your side. Whether you're planning a family vacation, a group outing with friends, or a corporate event, our private transfer service grants the perfect way to explore Switzerland in comfort and style. With our exclusive MB Sprinter, you can travel with ease and enjoy all the incredible sights this beautiful country has to offer. So why wait? Book your private transfer today and start your Swiss adventure!