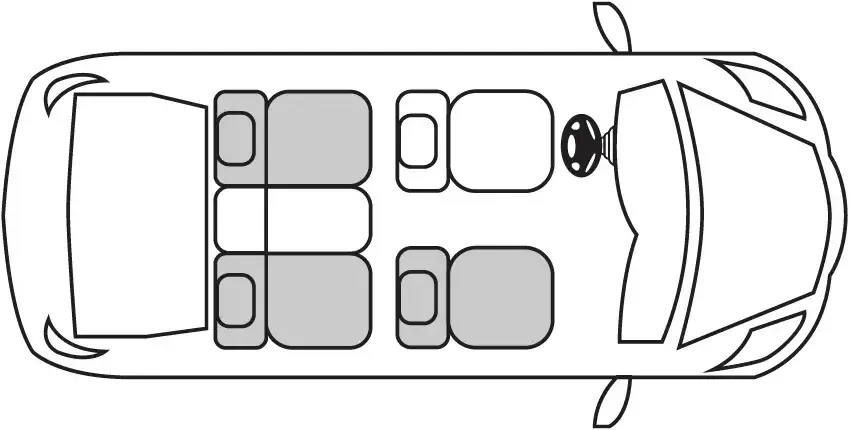 3
2
1
VIP Vehicle
Full leather seats
Air-conditioned
Panoramic windshield
Mineral water
230V power slot
DVD player
WiFi on board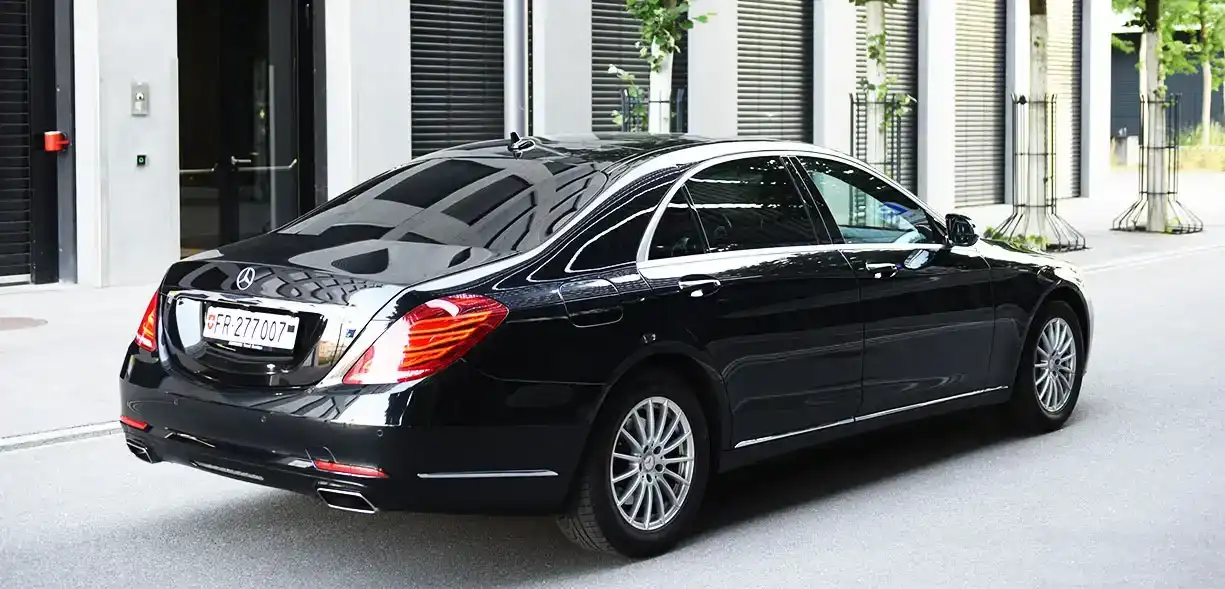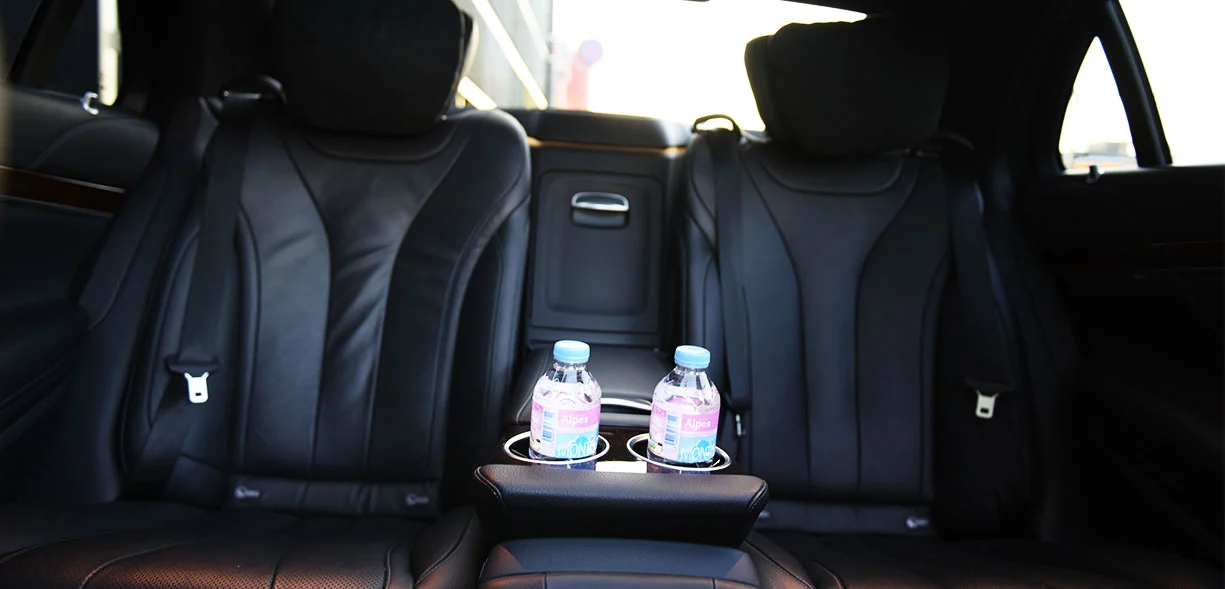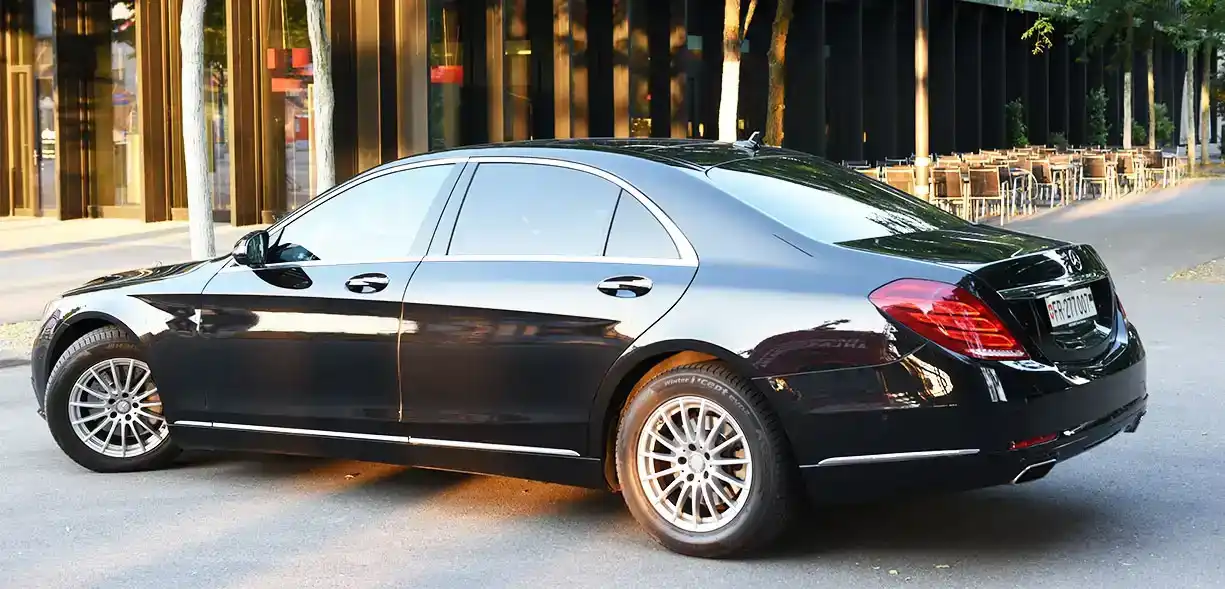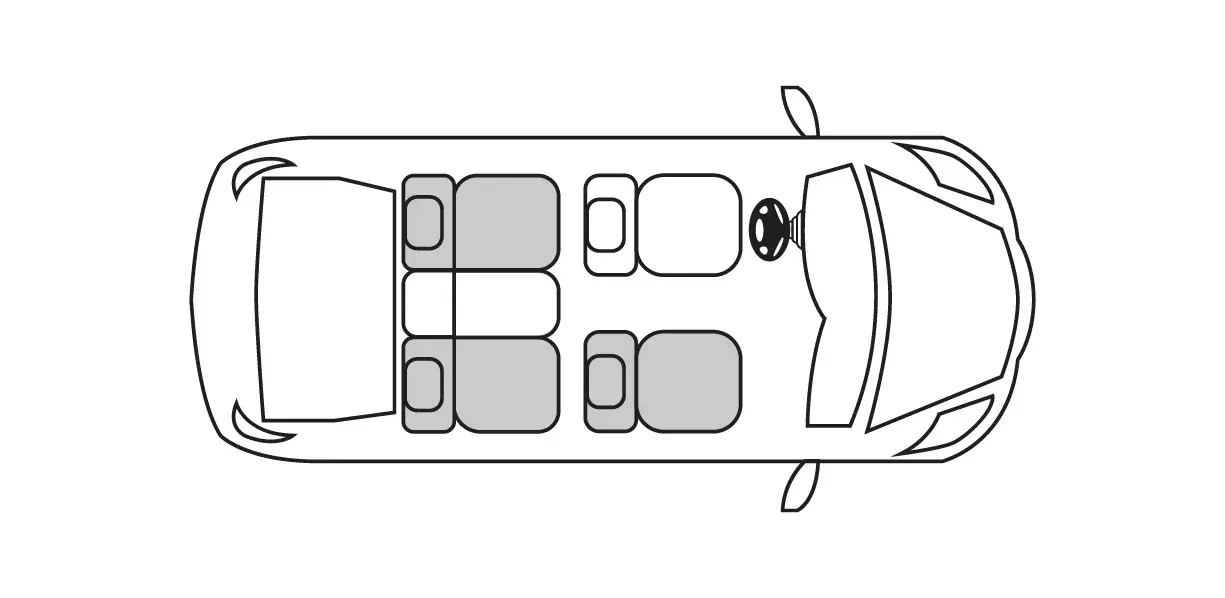 VIP Vehicle
Full leather seats
Air-conditioned
Panoramic windshield
Mineral water
230V power slot
DVD player
WiFi on board
Nowadays, people prefer to travel from one point to another in comfort and with style. The "new" Mercedes Benz S includes advanced engine technology with its S-Class 400 hybrid, driving with a combination of the 27-HP electric engine and a six-cylinder gasoline engine with 306 HP. Say goodbye to the stress of traffic jams or parking problems when the driver can effortlessly start the engine of this luxury limousine and bring it noiselessly to motion.


These modern, hybrid vehicles are ideal for use on longer, cross-country trips or motorway routes and are currently the best alternative to conventional vehicles. The advantages of hybrid vehicles are their low fuel consumption and CO2 emissions, which make them an alternative for the future in cities and metropolitan areas too. A hybrid car consumes far less fuel and emits fewer pollutants, which saves the environment and lowers fuel costs. You'll be able to travel in luxury and feel good about the environment, all in one go!


AlpTransfer.com organises luxurious airport taxi transfers from Geneva and Zurich within and throughout the borders of Switzerland. Our team is here to offer one of its executive cars in order to satisfy your needs. Previously known as "Sonderklasse" (translated from German as "special class"), Mercedes-Benz S Class introduces a wide range of limousine vehicles, which are being produced by the world-famous German automaker Mercedes-Benz. The synonym for S Class cars has always been and continues to remain the word "luxury." S Class is now ranking as the best-selling luxury sedan in the world. The S Class represents many of the company's latest innovations, including drivetrain technologies, interior features, and safety systems.


Mercedes has produced a vehicle which is ideal for both long-term cruising and daily routine driving. The interior of Mercedes-Benz S Class 400 is entirely new; everything has been upgraded to make your ride more comfortable. The S Class cabin is attractive, extremely comfortable and roomy. Inside, luxurious leather covers almost everything in the saloon and metal fixtures add to that touch of class.


The saloon also owns innovative safety systems and brand-new suspension technology that is even able to react in advance to uneven surfaces. It offers an unequalled level of riding comfort with automatically heated and adjustable seats, an exceptional ventilation system and automatic climate control, with a premium stereo system and radio.


It's not just comfort that matters, you need to feel safe in your transfer car, but the S class has it all. It was the first car in Europe to integrate airbags and three-point seatbelts. S Class' safety features include changes in active safety (avoidance of accidents) and passive safety (protection from accidents).


Arrange your dream drive today!


Contact us via our online form or via email to confirm your transfer booking.