Sustainable Travel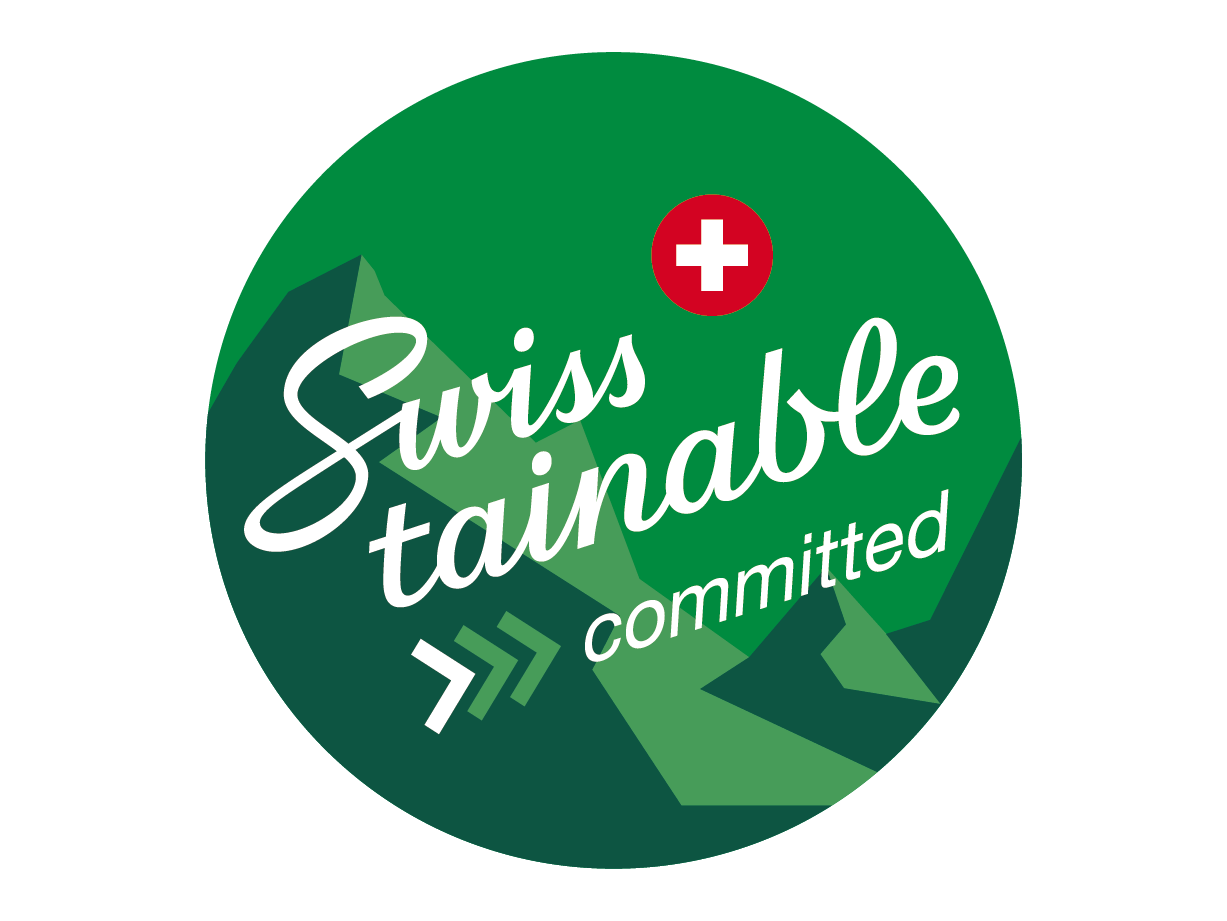 Sustainable Tourism: How Our Company is Contributing to a Greener Future
As travelers, we love to explore new places and experience different cultures. However, we often forget that our extravagant travel choices have a very significant impact on the environment.
At AlpTransfer, we don't want that guilt hanging over you while you embark on your next big adventure, so we are 100% committed to promoting sustainable tourism practices in Switzerland. We believe that it is our corporate responsibility to reduce our environmental impact and contribute to a greener future for the planet.
In this article, we will discuss our involvement with the Swisstainable Sustainability Programme of Switzerland Tourism and how we are working towards both sustainable travel and eco-friendly transportation.
Swisstainable: Promoting Sustainable Tourism in Switzerland
The Swisstainable programme is a comprehensive initiative launched by Switzerland Tourism that aims to promote sustainable tourism practices across Switzerland. The programme focuses on three key areas: sustainable business, sustainable destinations, and sustainable mobility. As a member of Switzerland Tourism, we are proud to support this programme and contribute to its important objectives.
Sustainable Mobility: Using Eco-Friendly Transportation
One of the key focus areas within the Swisstainable programme is the development of sustainable mobility. As a private transfer company, we play a critical role in promoting sustainable transportation practices. We are now more committed than ever, to reduce our carbon footprint and promote green travel.
To do our bit for the environment, our fleet of cars includes eco-friendly vehicles such as Teslas, which emit fewer greenhouse gases and have a lower environmental impact than traditional vehicles. By using these vehicles, we are contributing to reducing our carbon footprint and promoting sustainable transportation practices, while delivering you and your travel companions to your fabulous destinations in style and comfort.
We are constantly reviewing new ways to improve our sustainability practices, including exploring the use of renewable energy sources for our vehicles and operations.
Corporate Responsibility: Contributing Towards a Greener Future
As an environmentally focused company, we believe that it's our responsibility to take steps forward in promoting sustainability and eco-friendly travel practices. By supporting the Swisstainable programme, we are contributing to the preservation of Switzerland's stunning natural beauty and fascinating cultural heritage for future generations.
Join Our Mission Towards Sustainable Tourism
At AlpTransfer, sustainability is not just a buzzword, but a crucial component of responsible tourism, and we are determined to play a huge part in promoting sustainable travel practices in Switzerland.
Join us in our mission towards sustainable tourism and experience the true beauty of Switzerland in the most responsible and eco-friendly way.