19
19
19
VIP Minibus
Full leather seats
Air-conditioned
Mineral water
12V power slot
DVD player
WiFi on board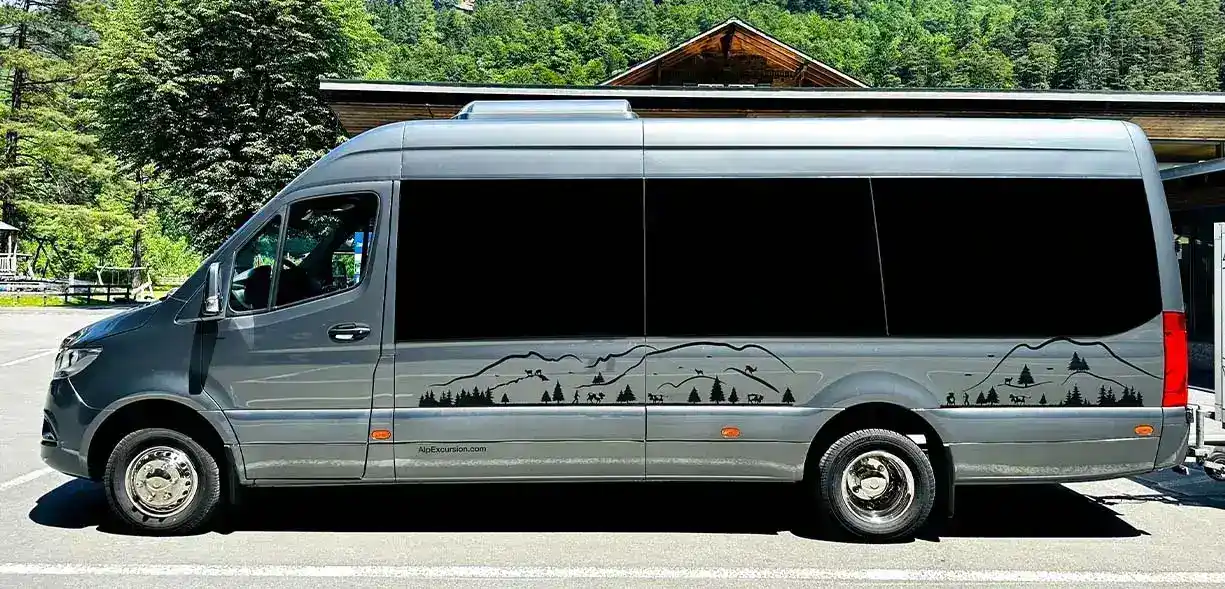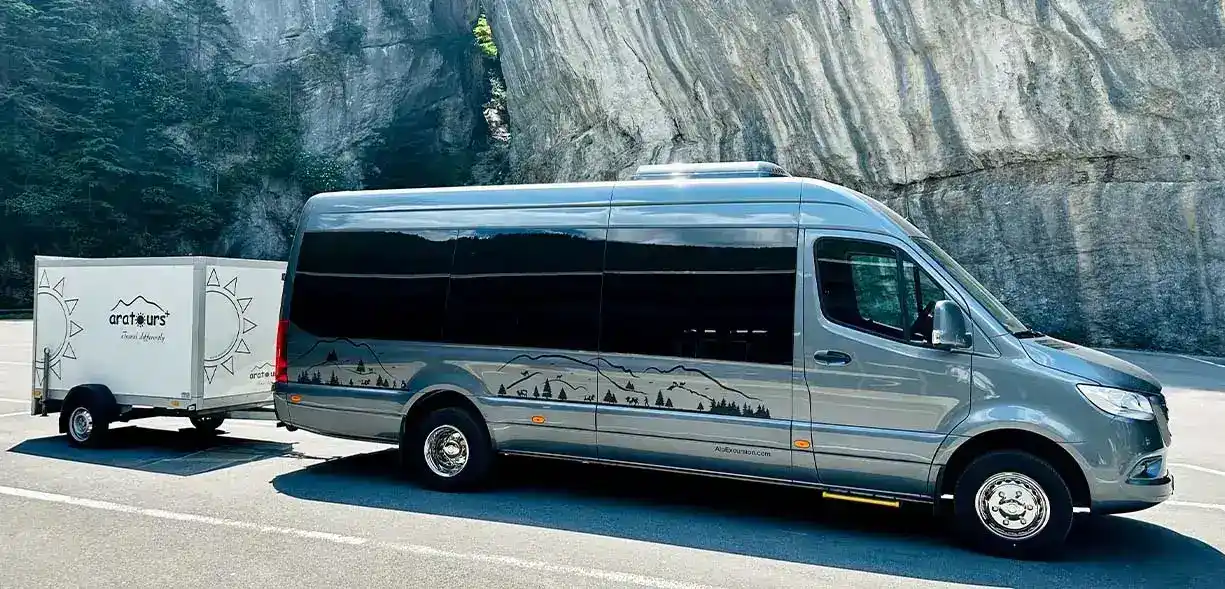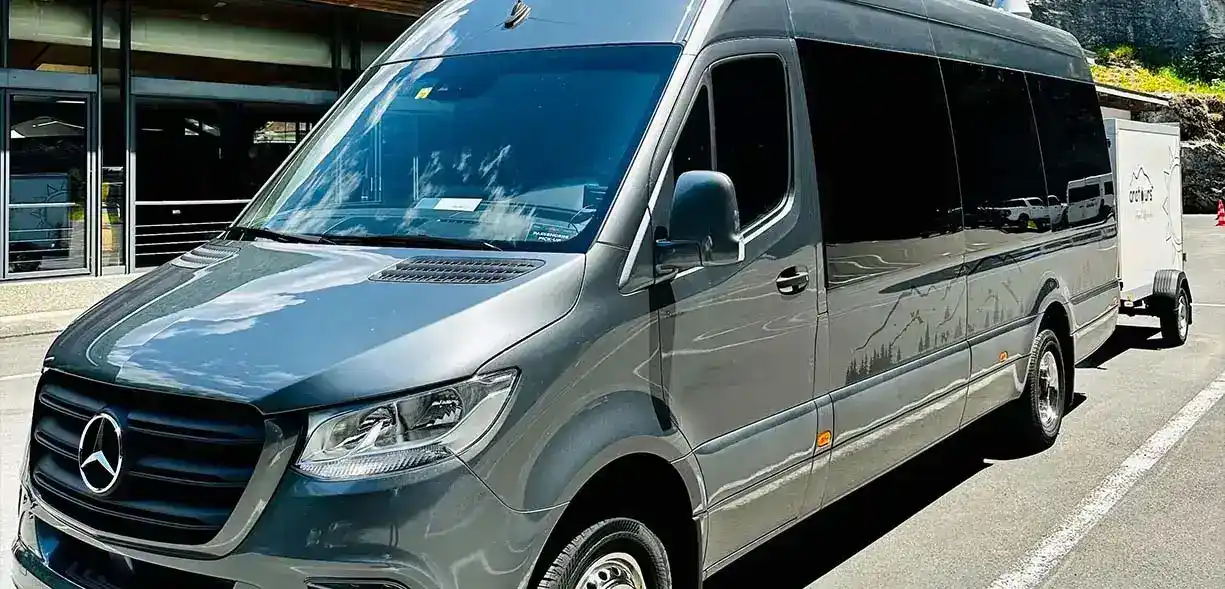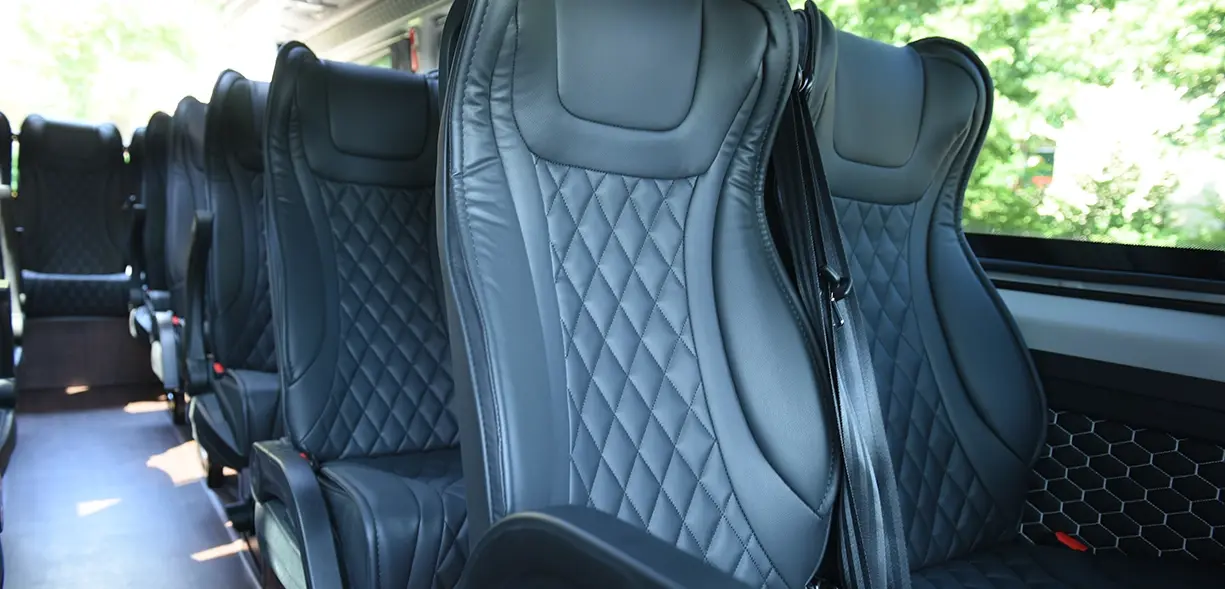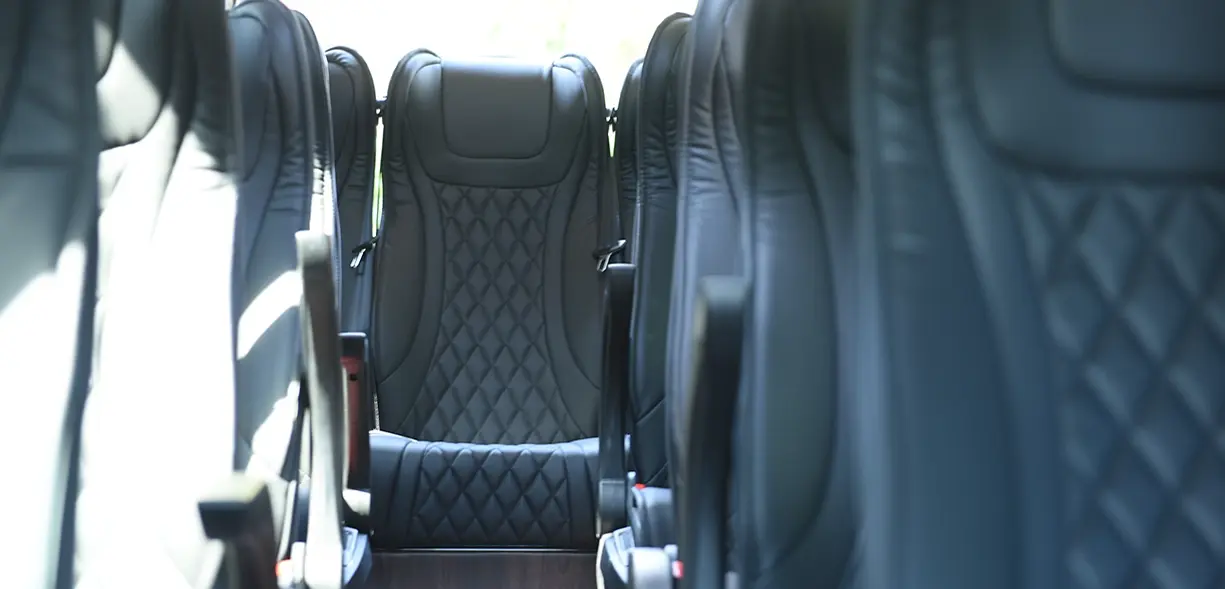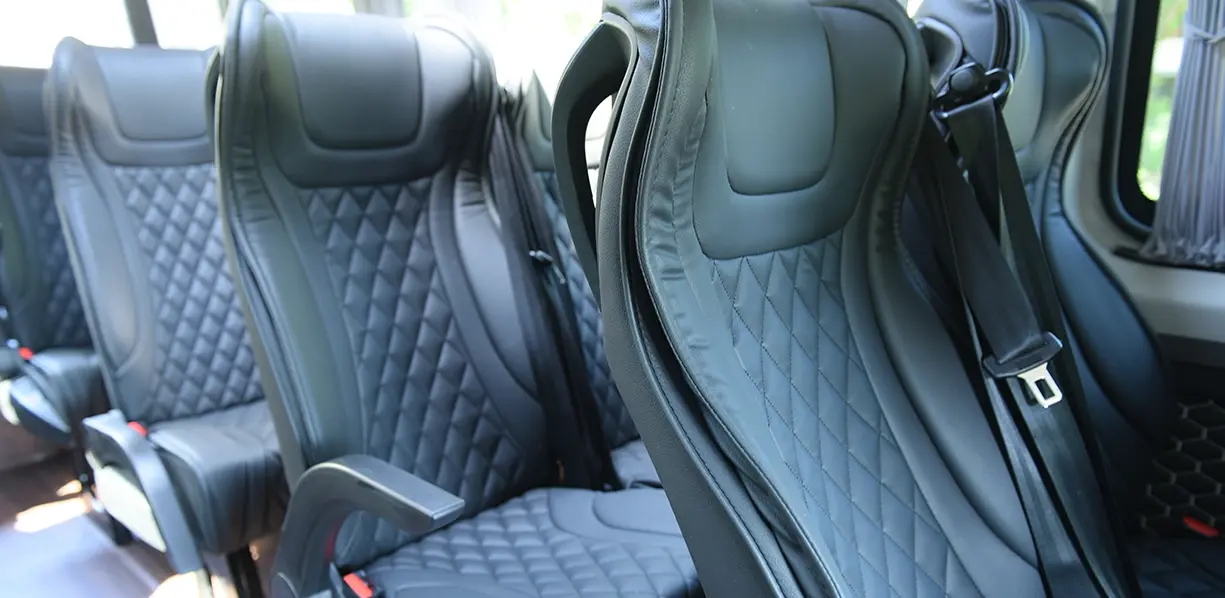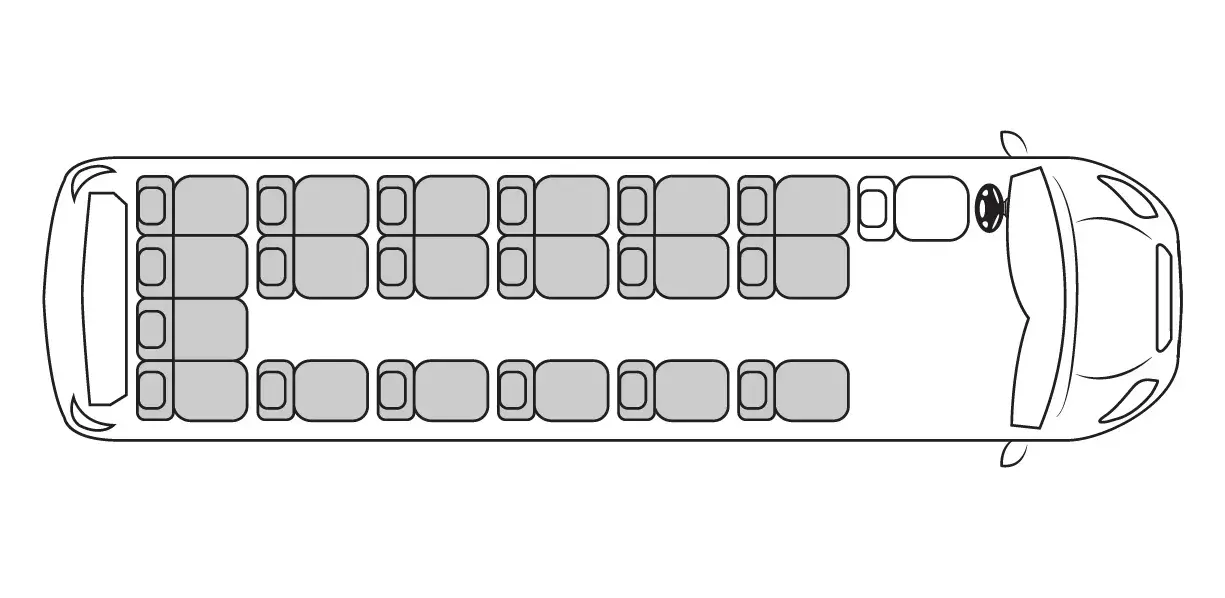 VIP Minibus
Full leather seats
Air-conditioned
Mineral water
12V power slot
DVD player
WiFi on board
If you want elevated comfort for your group transfers, we are happy to introduce our spacious and versatile 19-Seat Mercedes-Benz Sprinter.
This vehicle is designed with groups in mind and offers unmatched comfort, reliability, and style for your private transfer needs.
With its impressive seating capacity, the Mercedes-Benz Sprinter is the perfect choice for group travel, whether a corporate event, a family outing, or a tour with friends. The carefully crafted interior provides ample legroom and comfortable seating for all passengers, ensuring a pleasant journey.
Step inside the Sprinter and experience the epitome of luxury and convenience. The meticulously designed cabin showcases refined materials and modern finishes, creating an ambiance of elegance and sophistication. Equipped with advanced features and amenities, including air conditioning, entertainment systems, and USB charging ports, every passenger can relax and stay connected throughout the ride.
Safety is our utmost priority at AlpTransfer, and the Mercedes-Benz Sprinter is equipped with cutting-edge safety features. From lane-keeping assist to collision prevention systems, we prioritize your well-being and provide a secure environment for every passenger.
Our professional and experienced driver guides are dedicated to delivering exceptional service and ensuring a smooth transfer experience. With their extensive knowledge of the local area and commitment to customer satisfaction, you can trust us to take care of all your transportation needs.
At AlpTransfer, we strive for excellence in every aspect of our service. Adding the 19-seat Mercedes-Benz Sprinter to our fleet demonstrates our commitment to providing the highest level of comfort, reliability, and style for group transfers.
Choose a private transfer in Switzerland by Mercedes Benz Sprinter from Geneva, Zurich, Bern, or Basel to your favorite holiday destination, and we will turn your trip into an exciting experience!
Trust your Swiss transfer to us and experience the elevated comfort and convenience of the Mercedes-Benz Sprinter.
Book or contact us today to reserve your ride, and let us take care of your transportation requirements, ensuring a seamless and enjoyable journey for you and your group.
Luxury, reliability, and outstanding service await you at AlpTransfer. Discover the spacious and universal Mercedes-Benz Sprinter and elevate your group transfers to a whole new level.