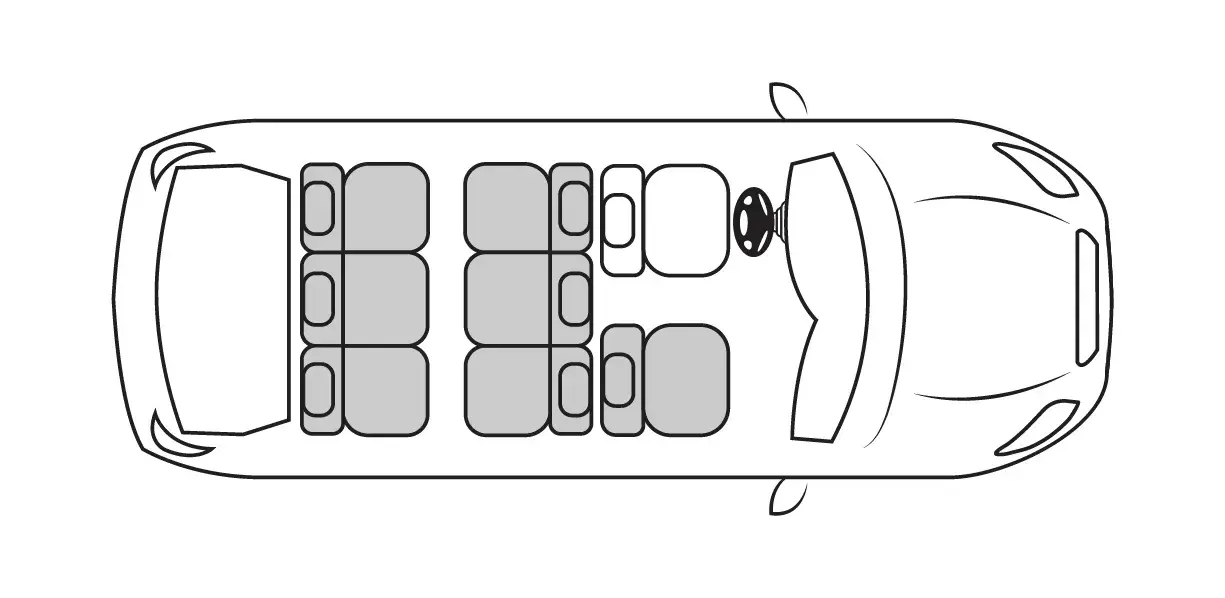 7
7
7
Free
VIP Minivan
4Maticcenter
Leather seats
Automatic doors
Reclining seats
Air-conditioned
Mineral water
12V power slot
WiFi on board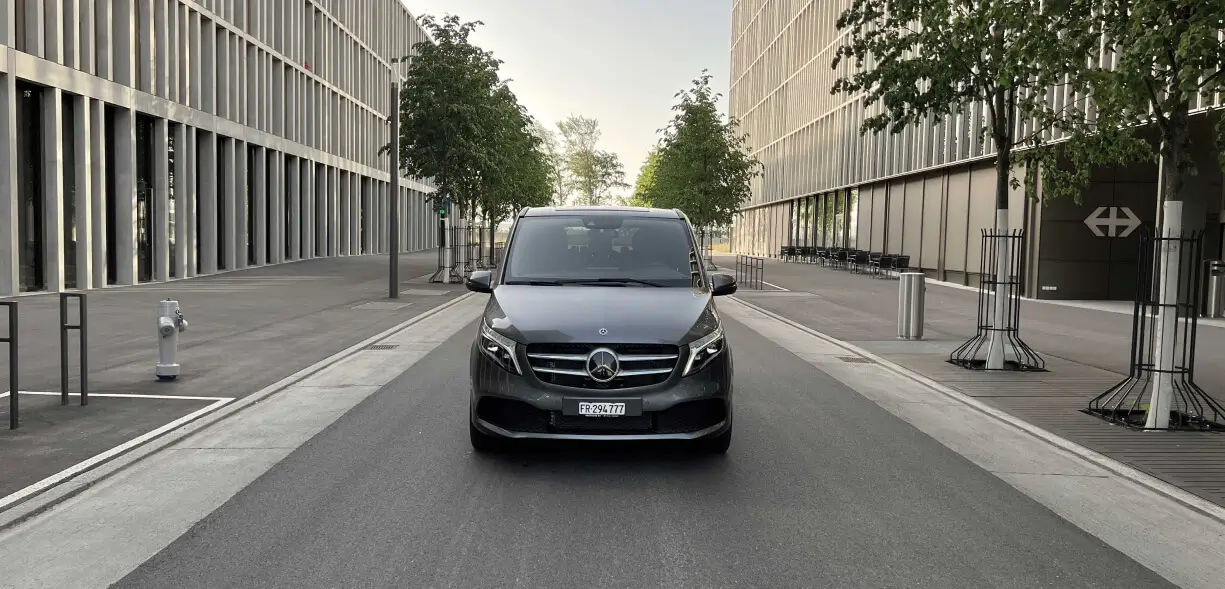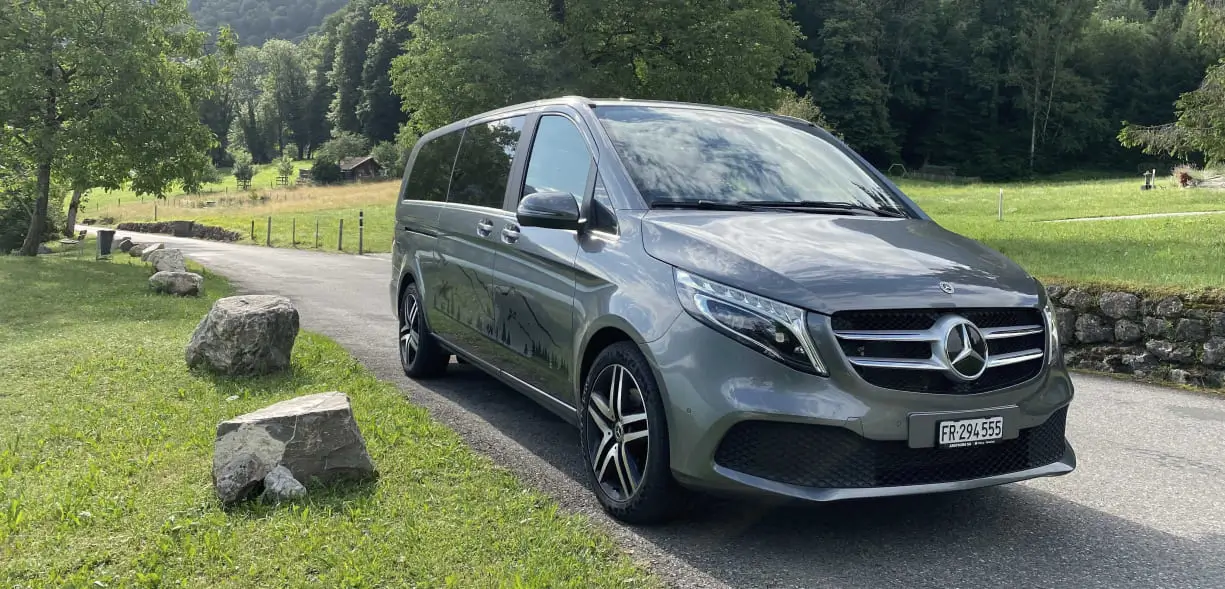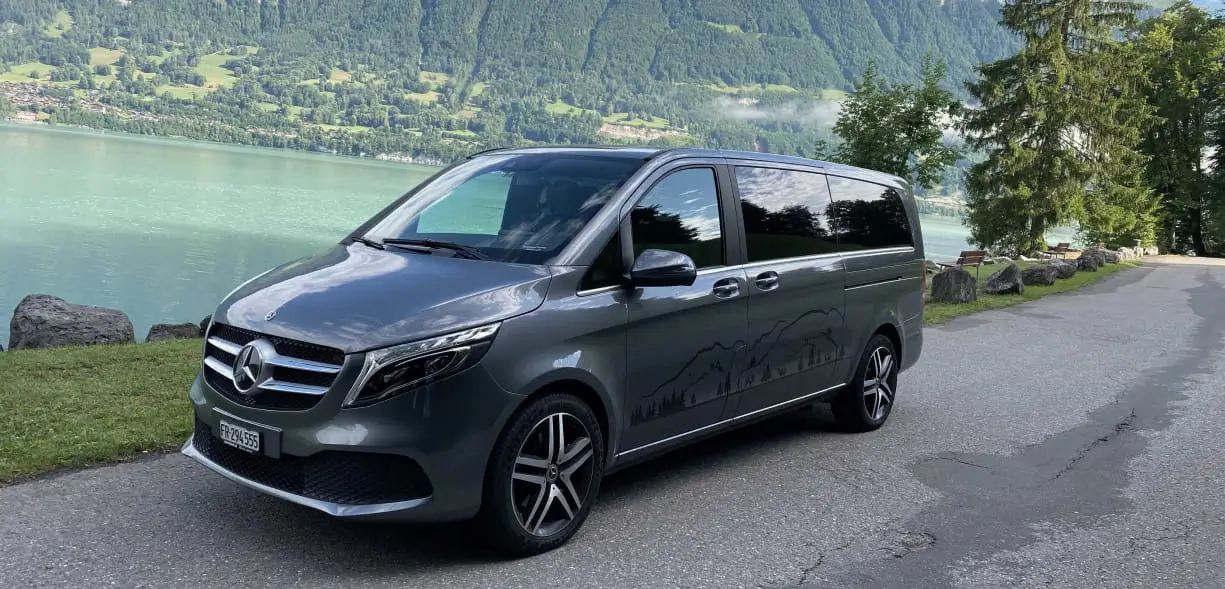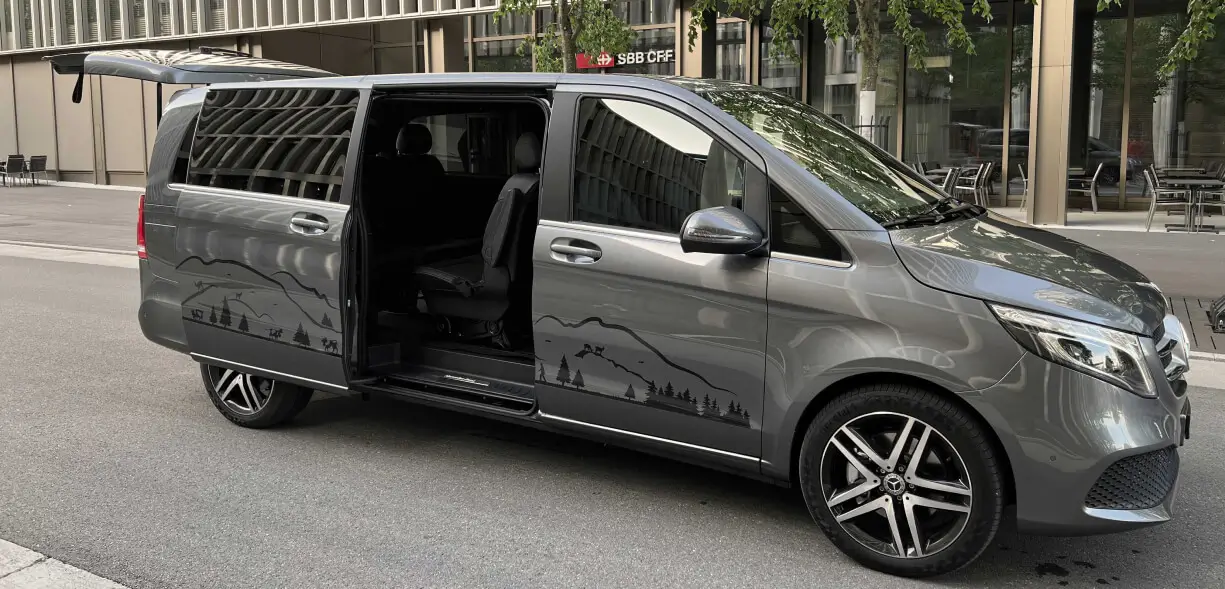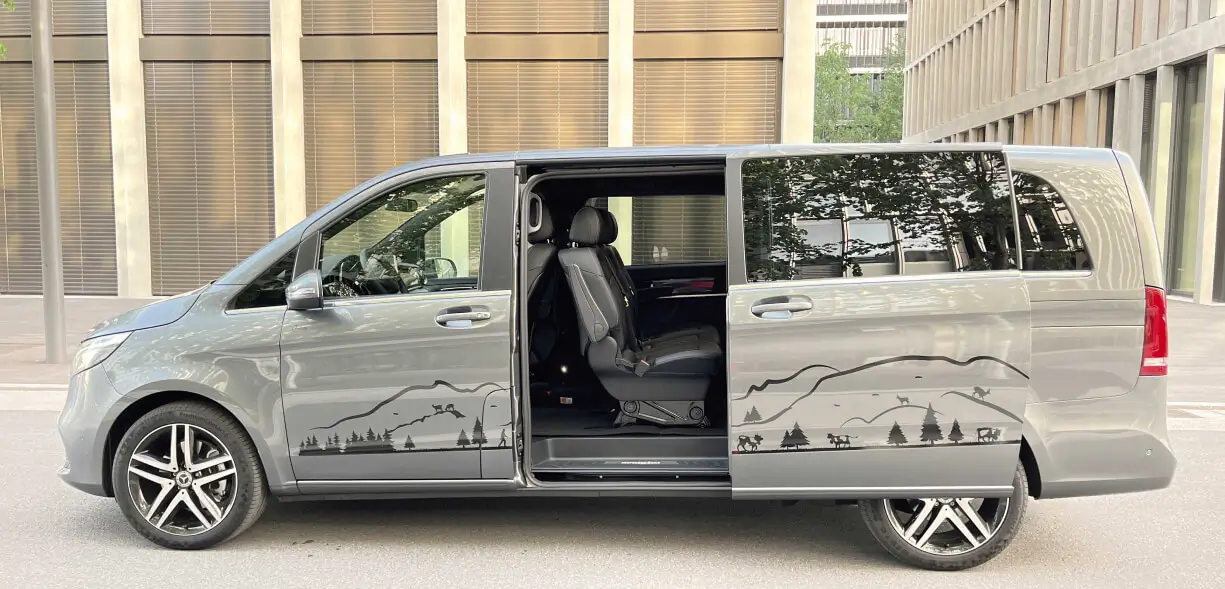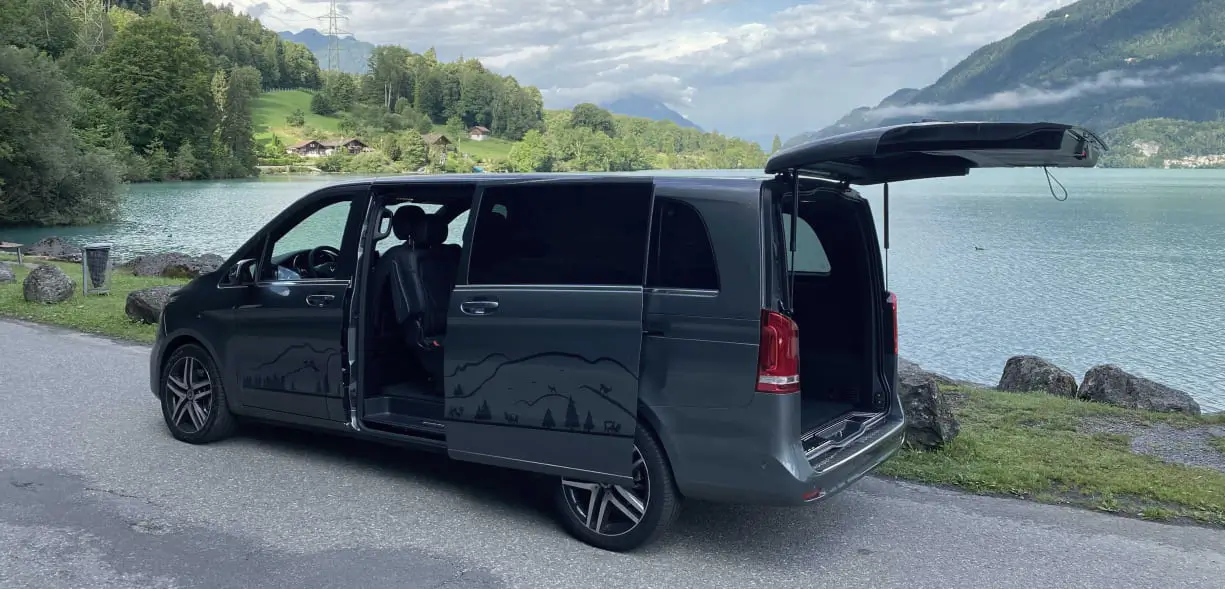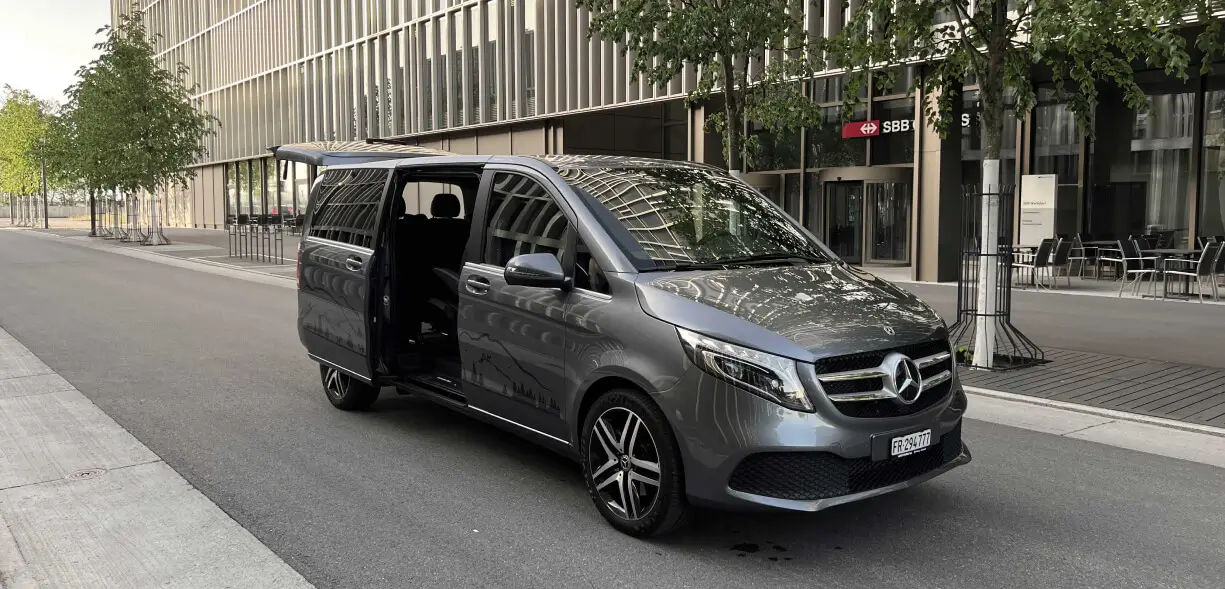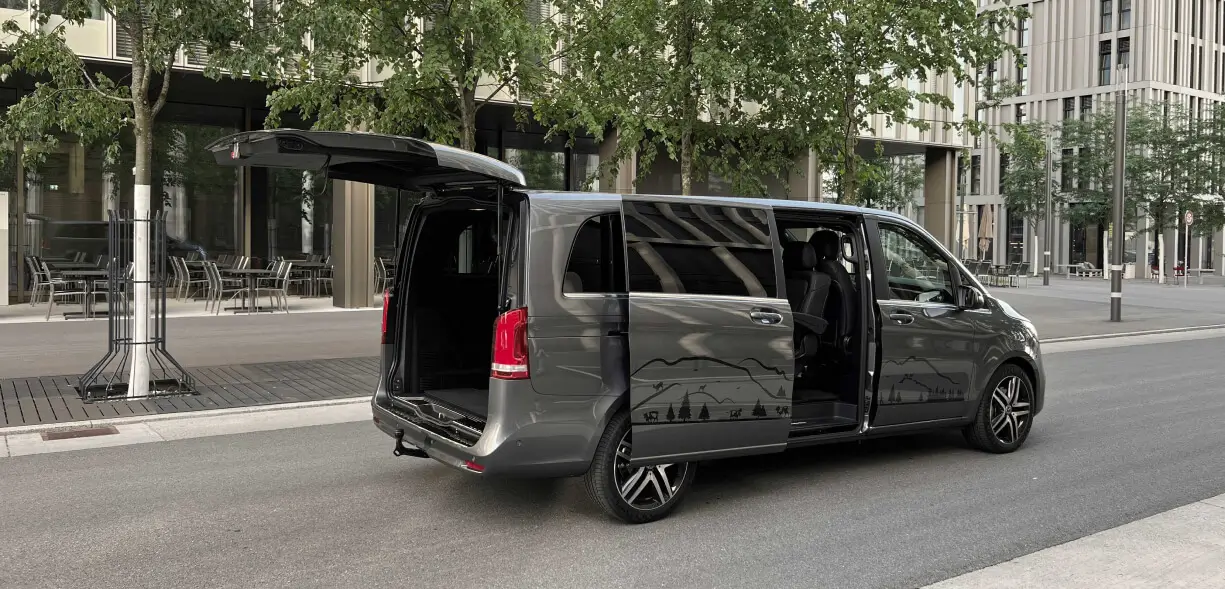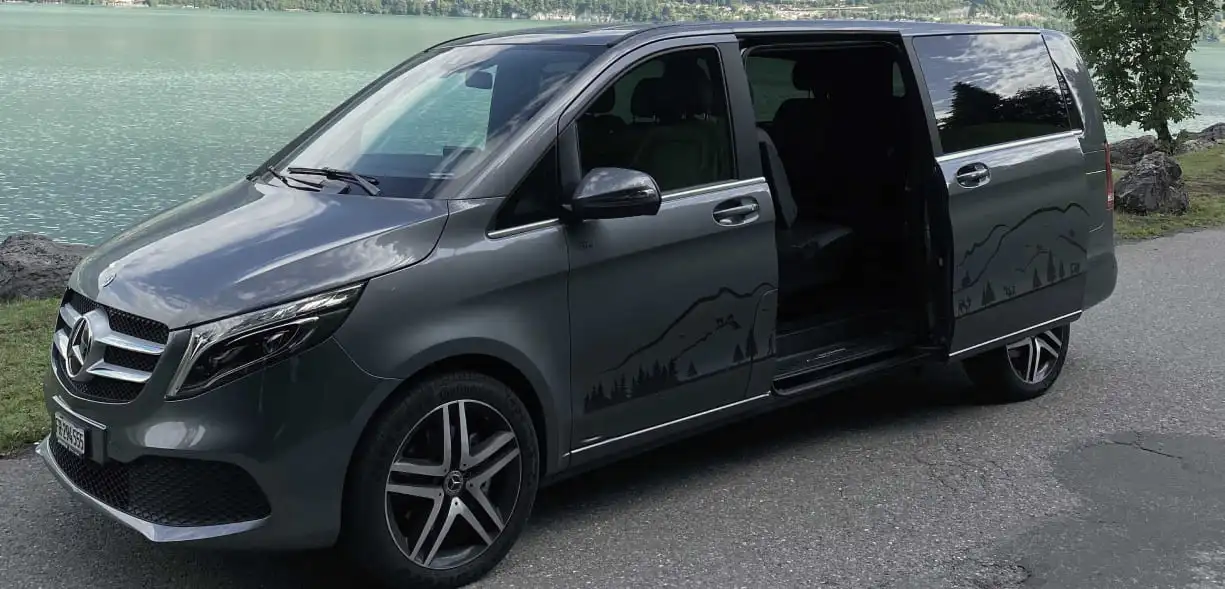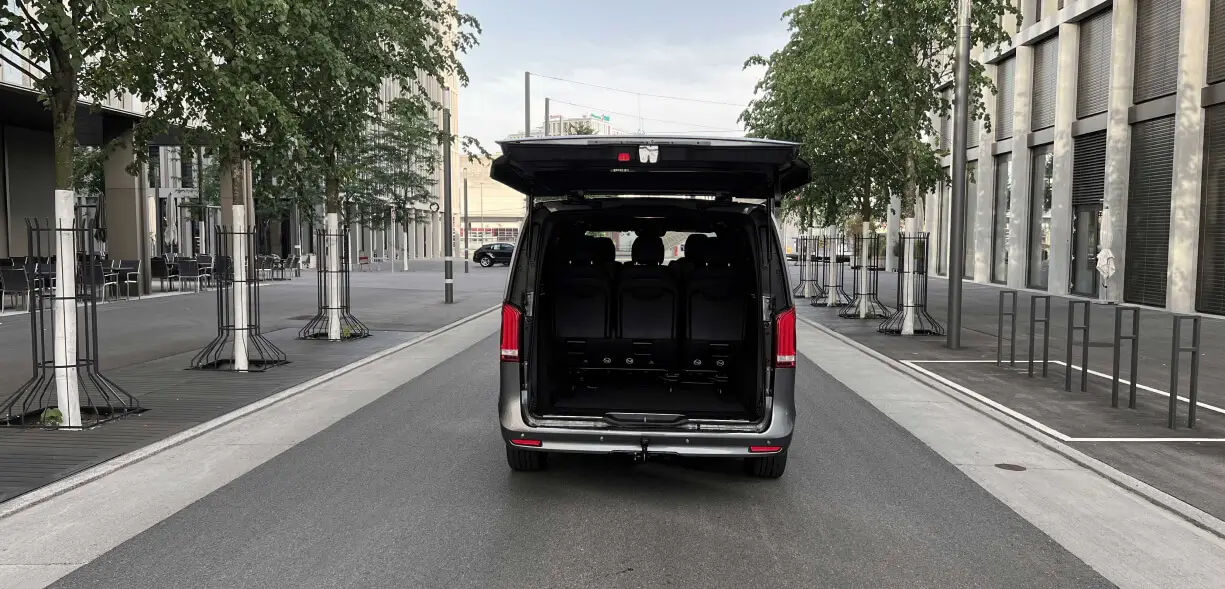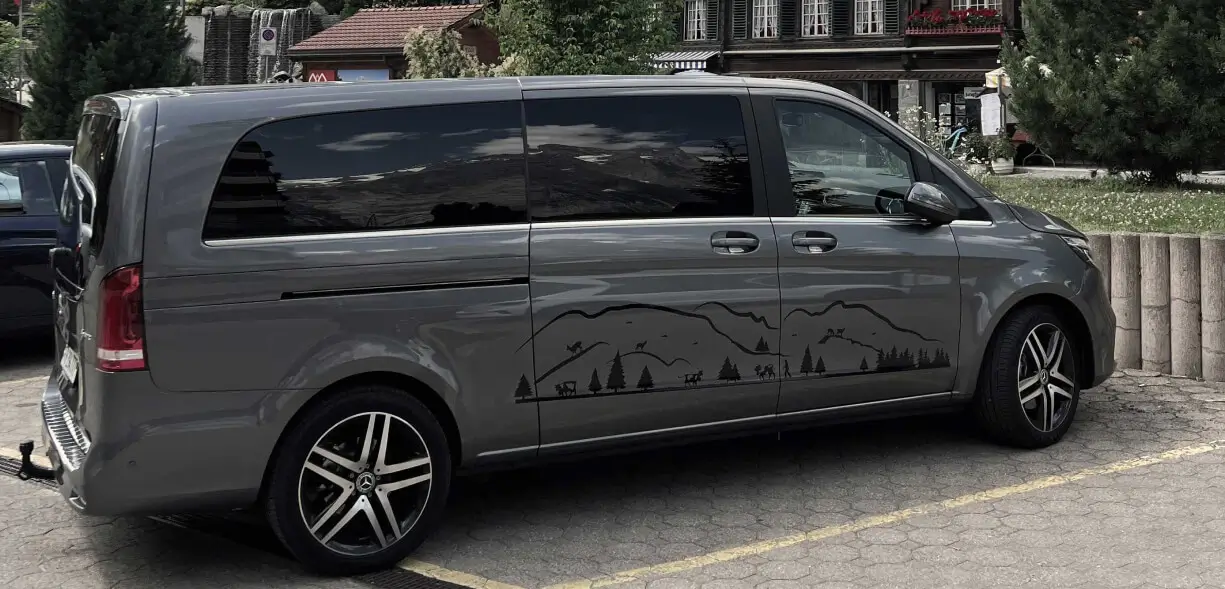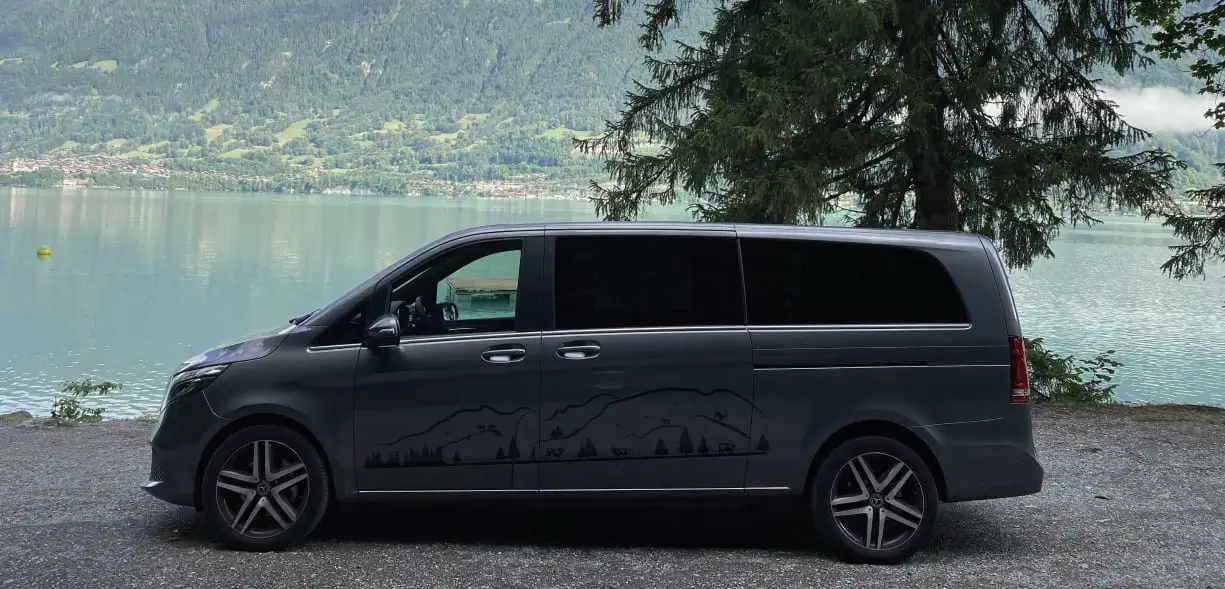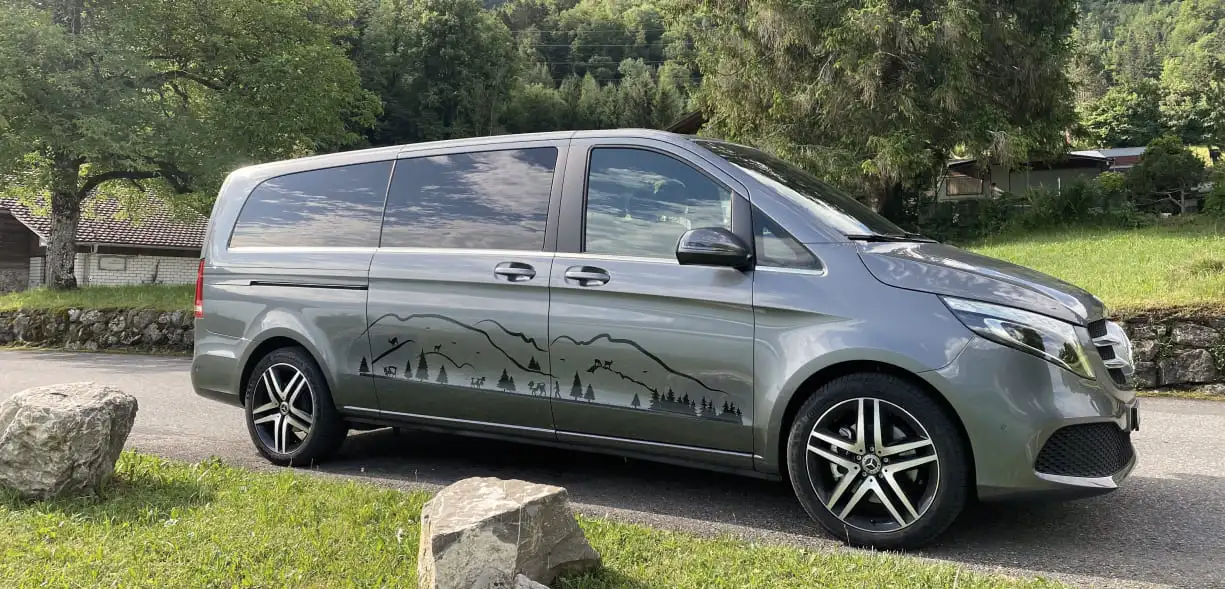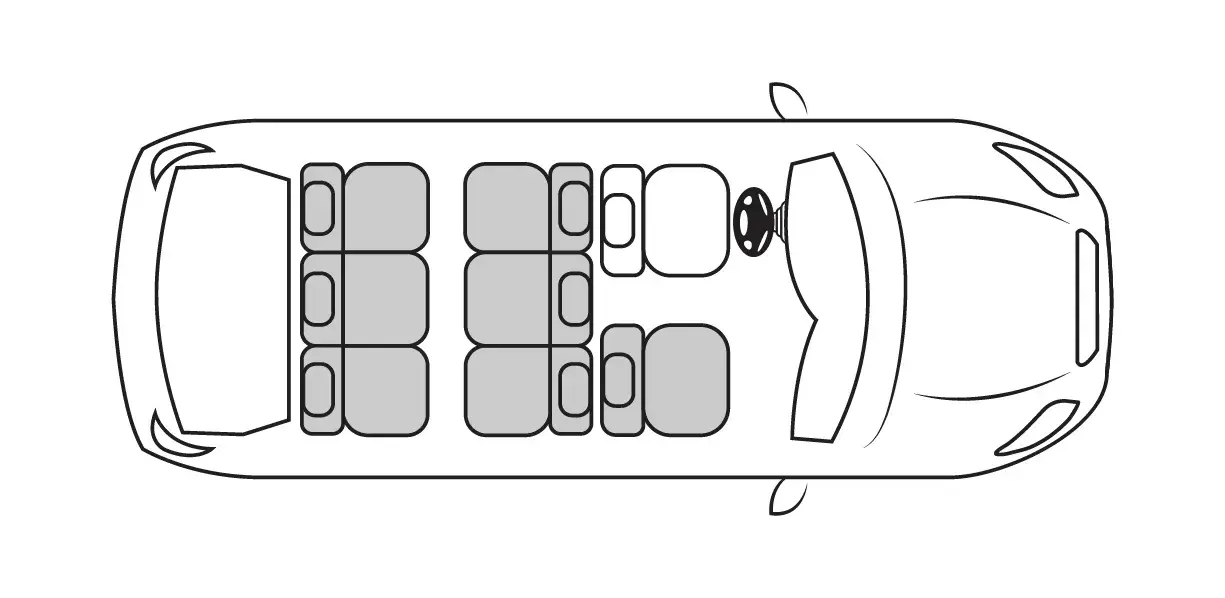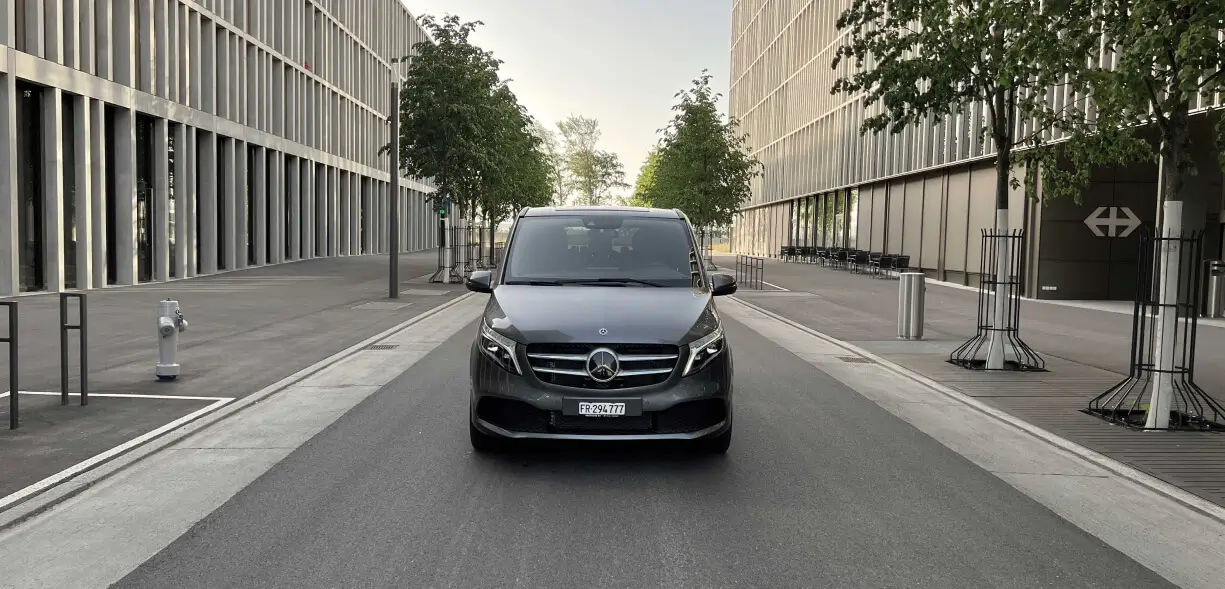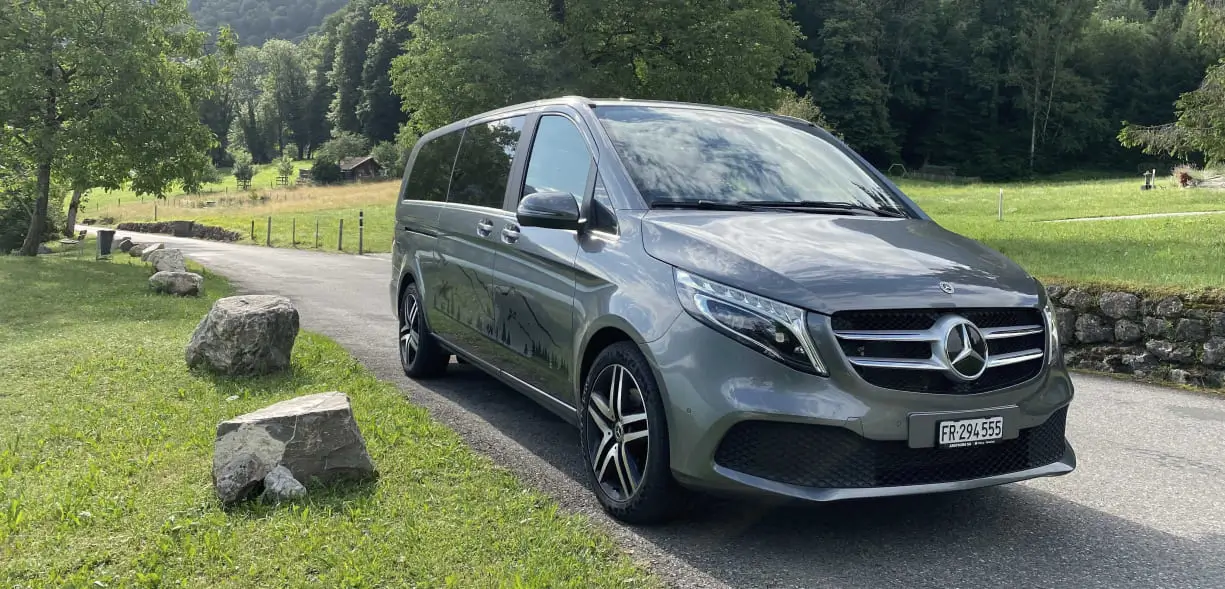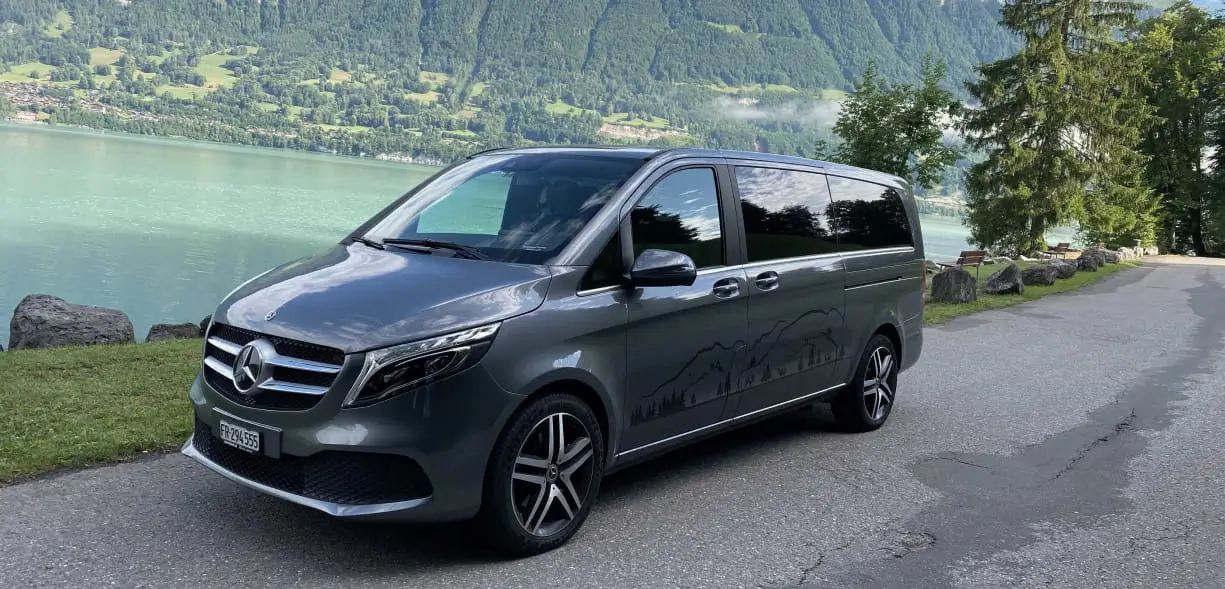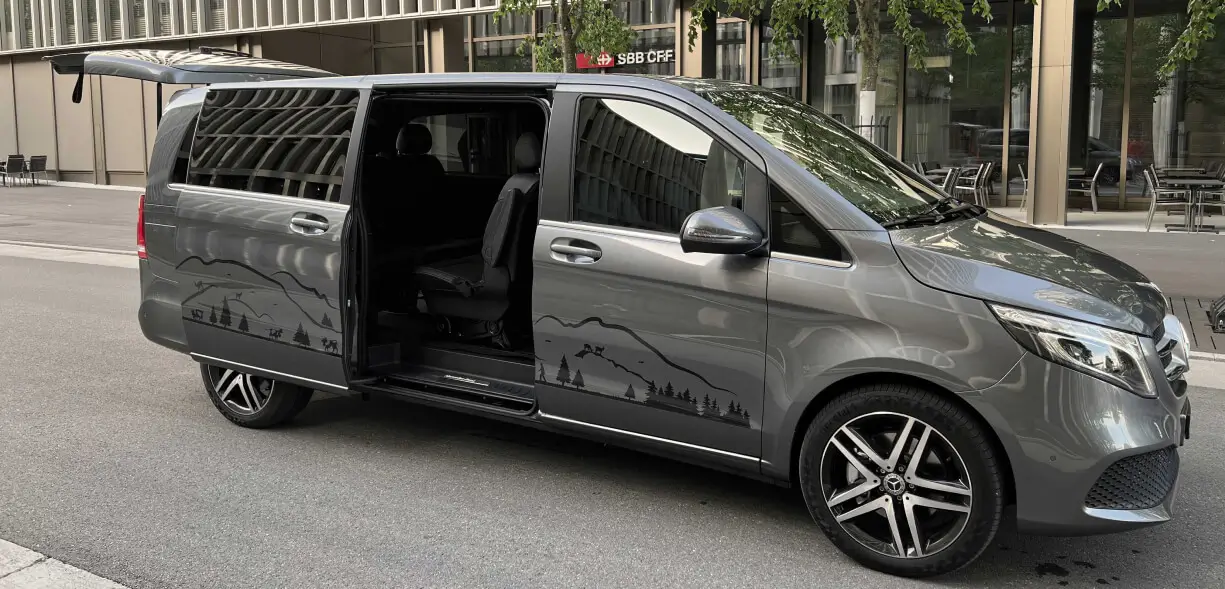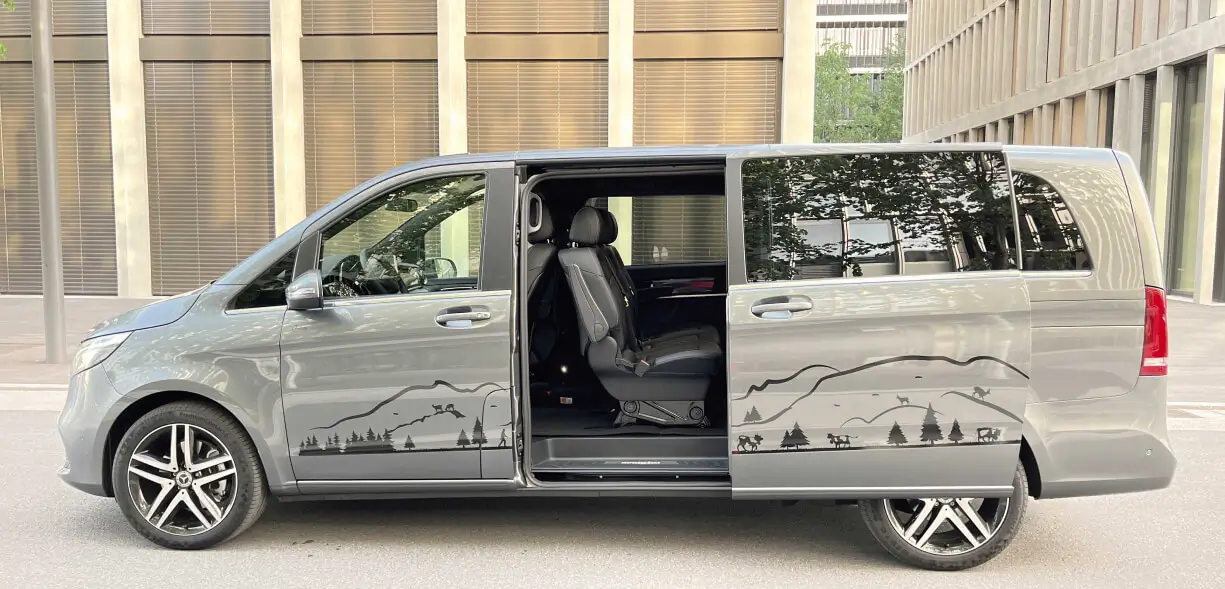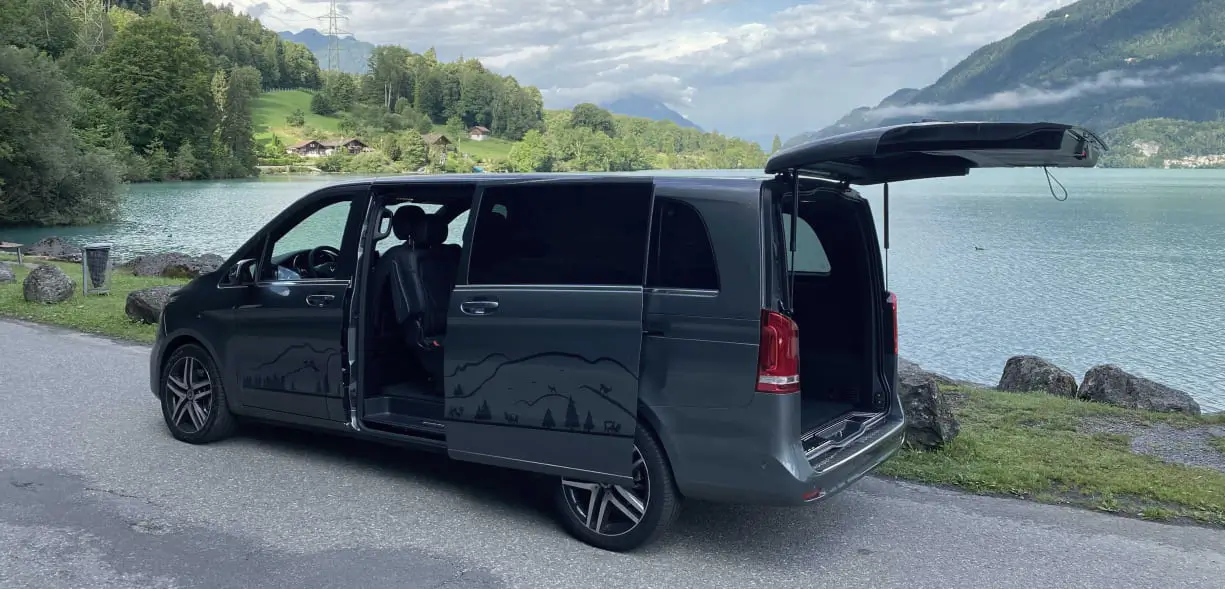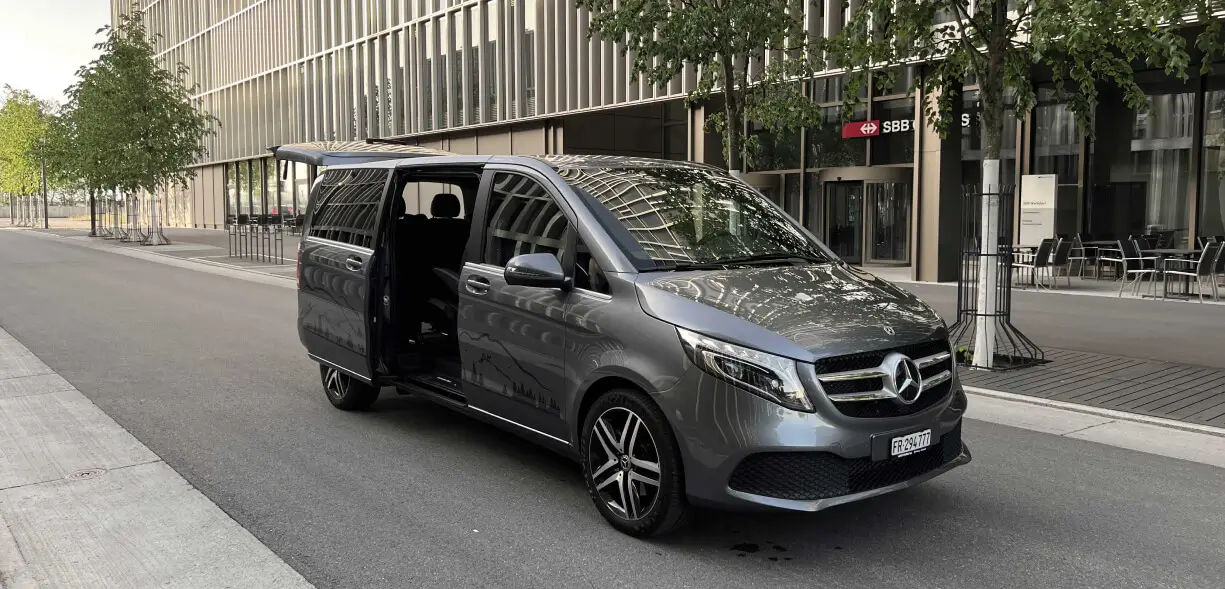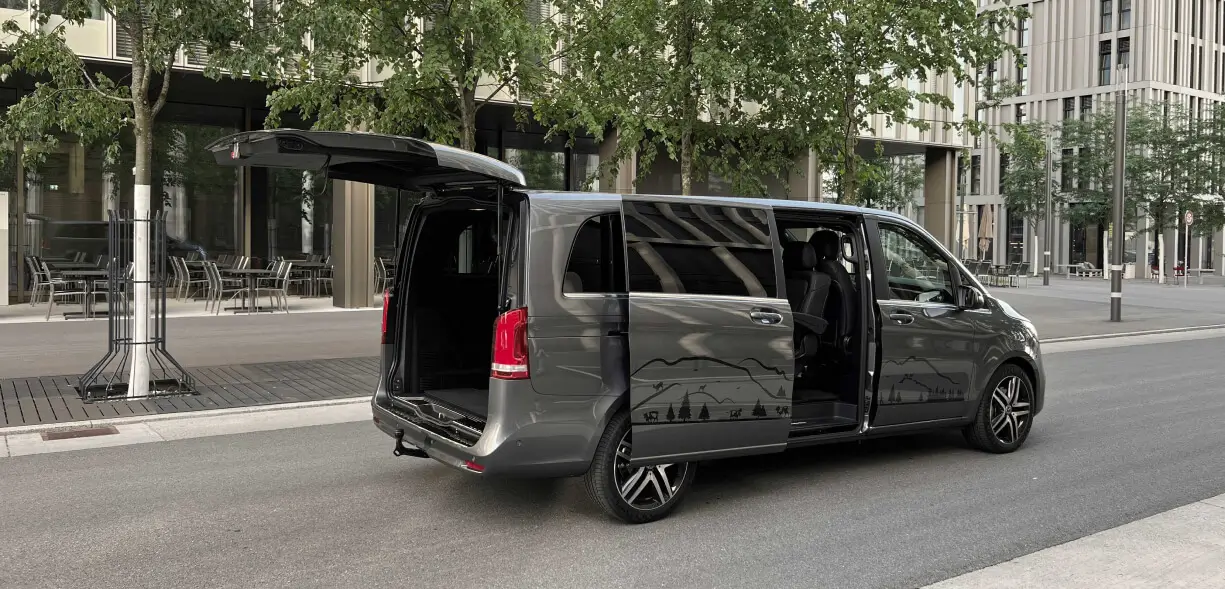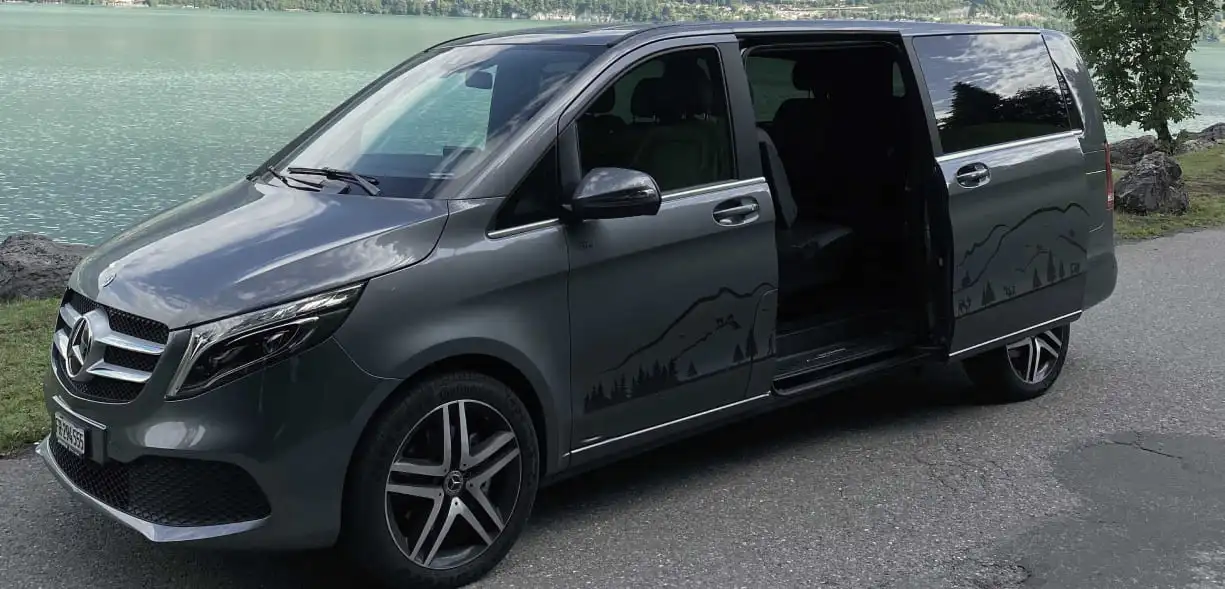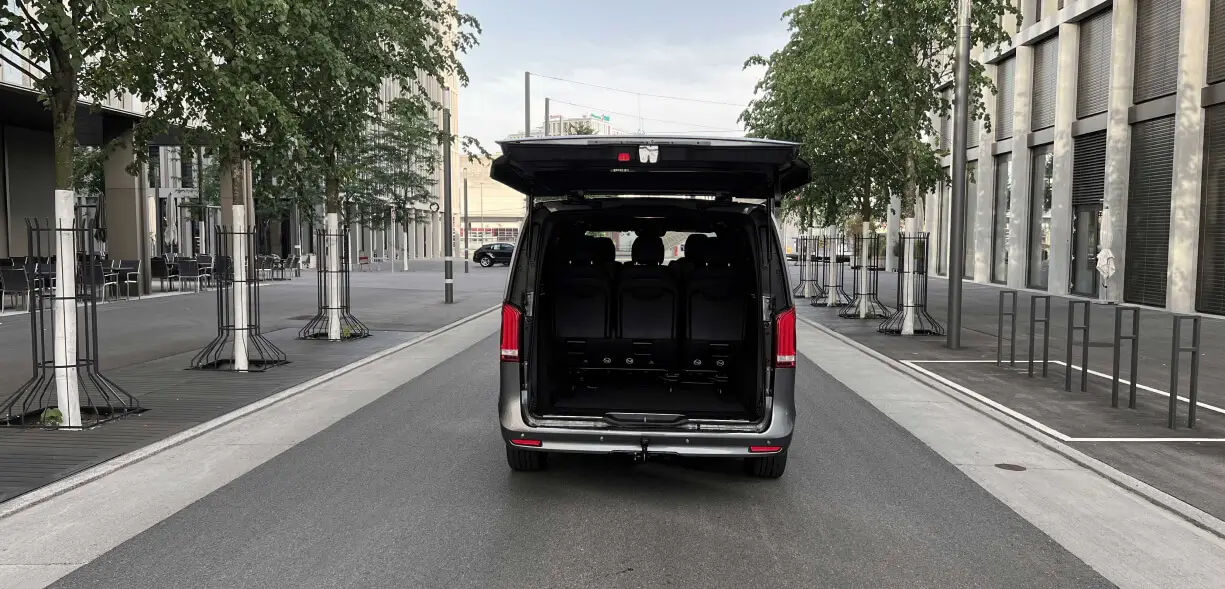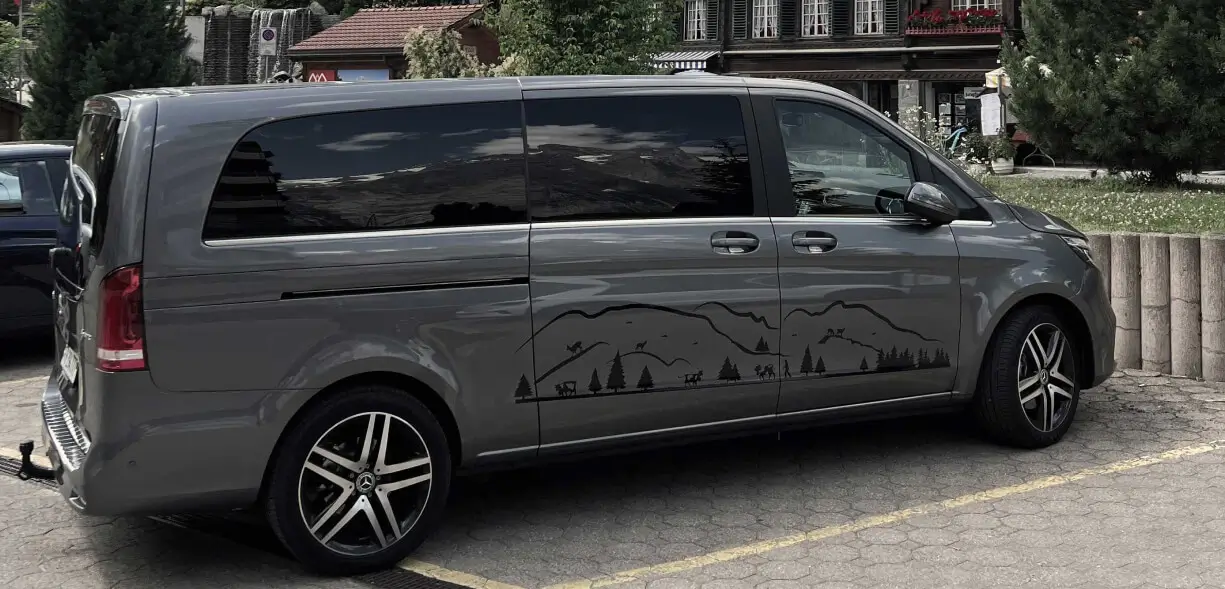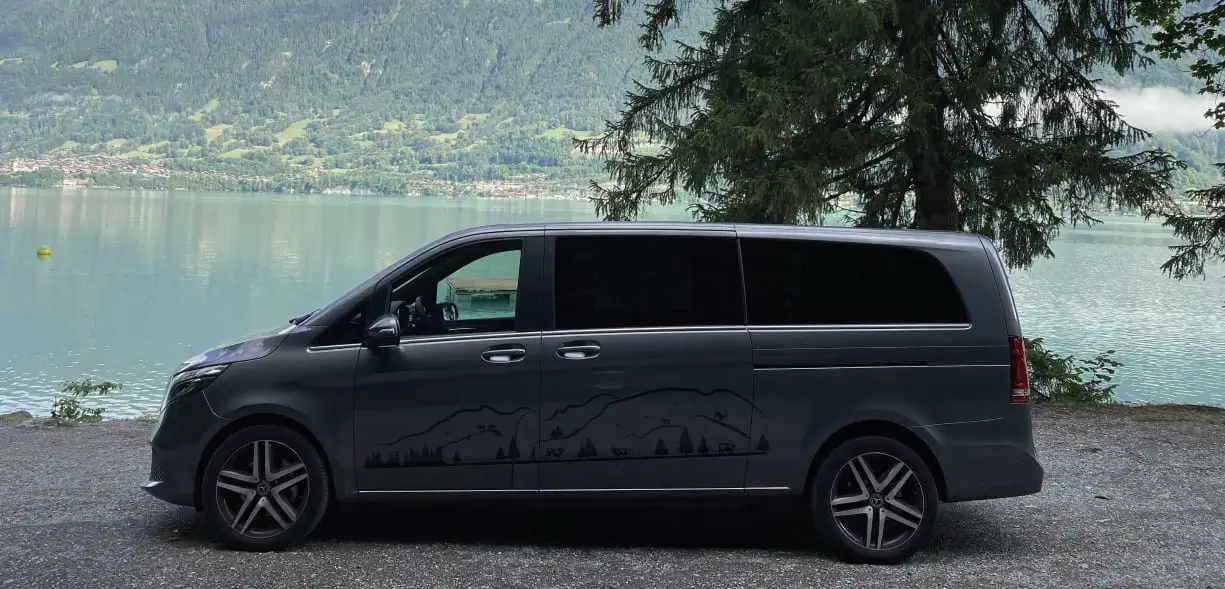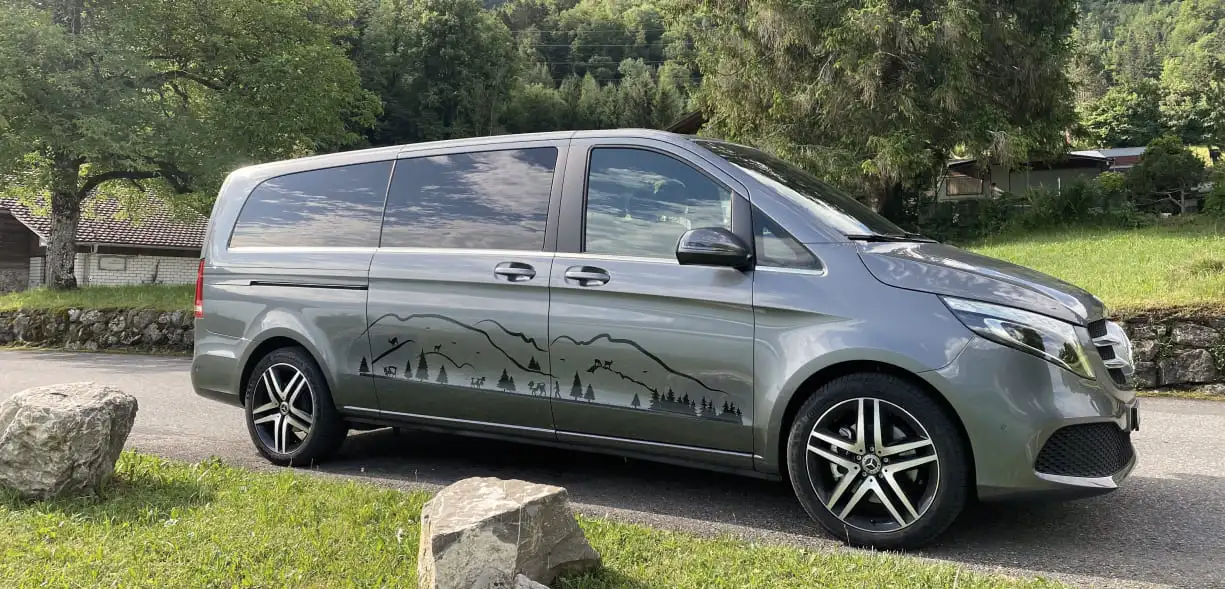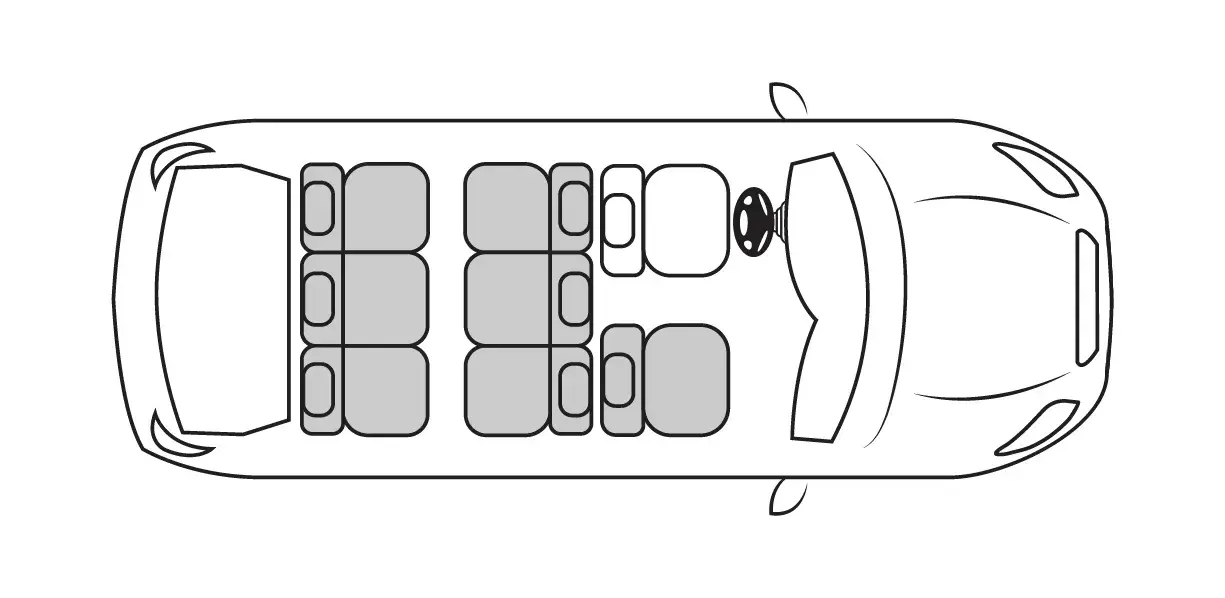 Traveling to Switzerland is always delightful whether you are on a business trip or a family holiday. To make it even more exciting, you need a good transfer not to waste a second of your time in magnificent Switzerland. Whether it's an airport taxi transfer or a private transfer to your hotel, we guarantee high-quality services and a comfortable drive for you to enjoy scenic Switzerland.
AlpTransfer.com is a transfer operating company in Switzerland specialised in private transfers from the cities of Zurich, Geneva, Basel, and Bern to the Swiss cantons and even neighbouring countries. To make your transfer even more enjoyable, we are providing the 7-seat Mercedes Benz V Class cars. This exclusive vehicle combines safety, comfort, and pleasure in one place.
Mercedes Benz V Class impresses with its modern and luxurious interior design. Moreover, it is spacious and with enough room for large groups. It is also equipped with storage to safely transfer your luggage with you throughout the journey.
Mercedes Benz V Class includes air-conditioning and reclining leather seats, as well as free WiFi. It is perfect for both business and leisure transportation. With seats for up to 7 passengers, the vehicle is still offering plenty of space for luggage. It lets you carry around 7 medium and small-sized bags.
Planning an excursion with Mercedes Benz V Class allows the passengers to see their beautiful surroundings in delight, style, and comfort with its seven-seat availability and option for child travel seats to be included absolutely free of charge – please speak to AlpTransfer ahead of your travel date.
Only licensed drivers with differing language knowledge drive this vehicle by making the ride trustworthy and secure. In the case of airport pickups, our experienced driver will wait for you in the arrival hall with your name sign, so that you can easily locate him. If needed, he will eagerly help you with uploading and unloading your suitcases into the vehicle.
Planning trips can be challenging. That is why we are devoted to making your trip easier and more enjoyable by ensuring that you get your door-to-door transfer on time, quickly, and smoothly. Rest assured, that we will help you make your trip unchallenging and enjoyable.
If a reliable, safe, and elegant ride is what you are looking for, then you are in the right place. Book a transfer by Mercedes Benz V Class for family trips or any group trips. Our team will make sure to provide high-quality transfer services tailored to your needs.
Forget about technicalities, we will take care of them. Unforgettable experiences and comfortable journeys are guaranteed with us!