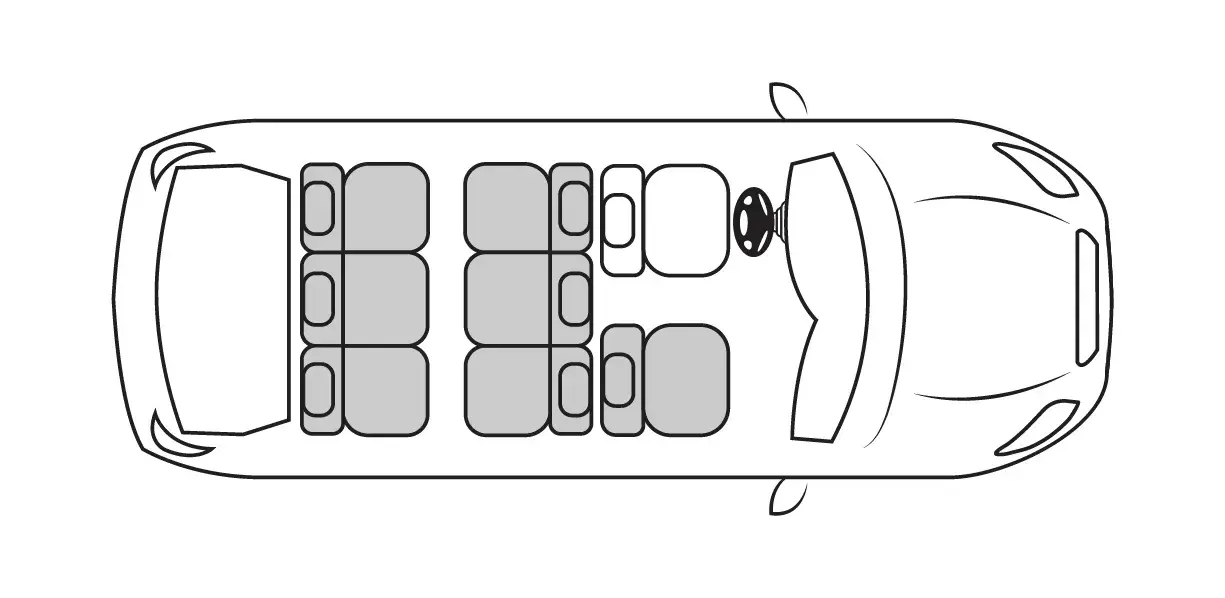 7
7
7
Free
VIP Minivan
4Matic
Leather seats
Reclining seats
Air-conditioned
Mineral water
12V power slot
WiFi on board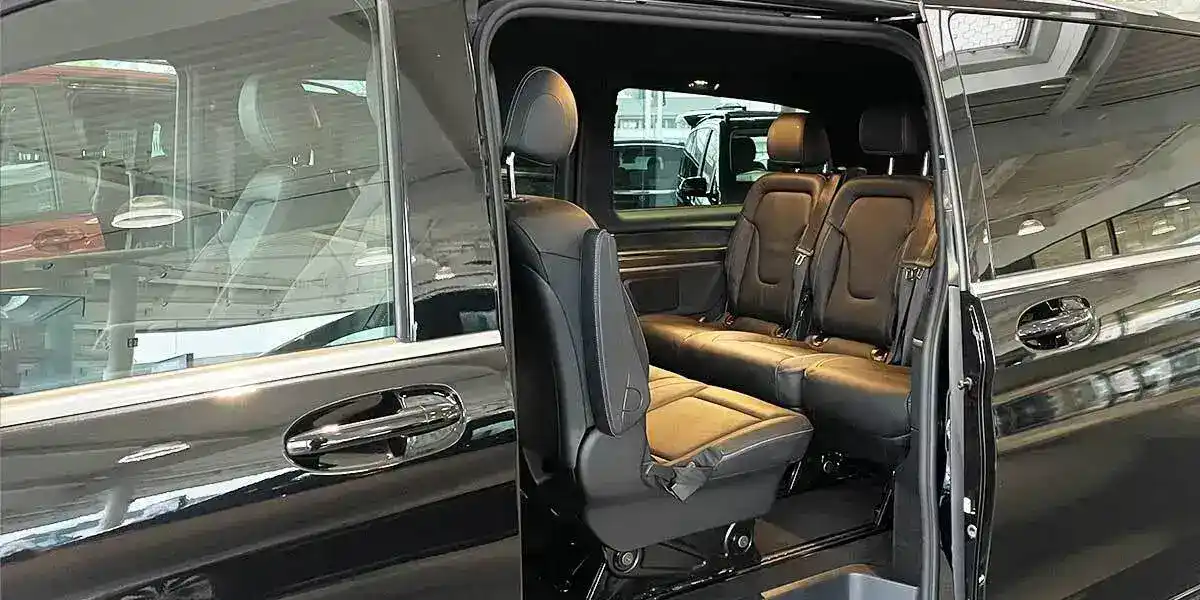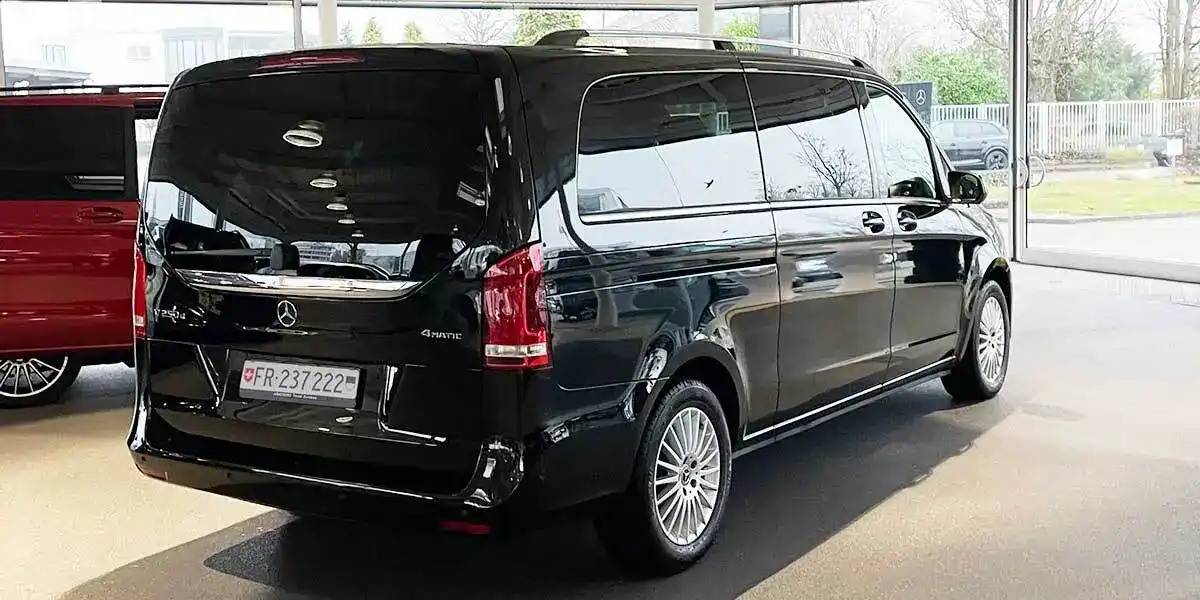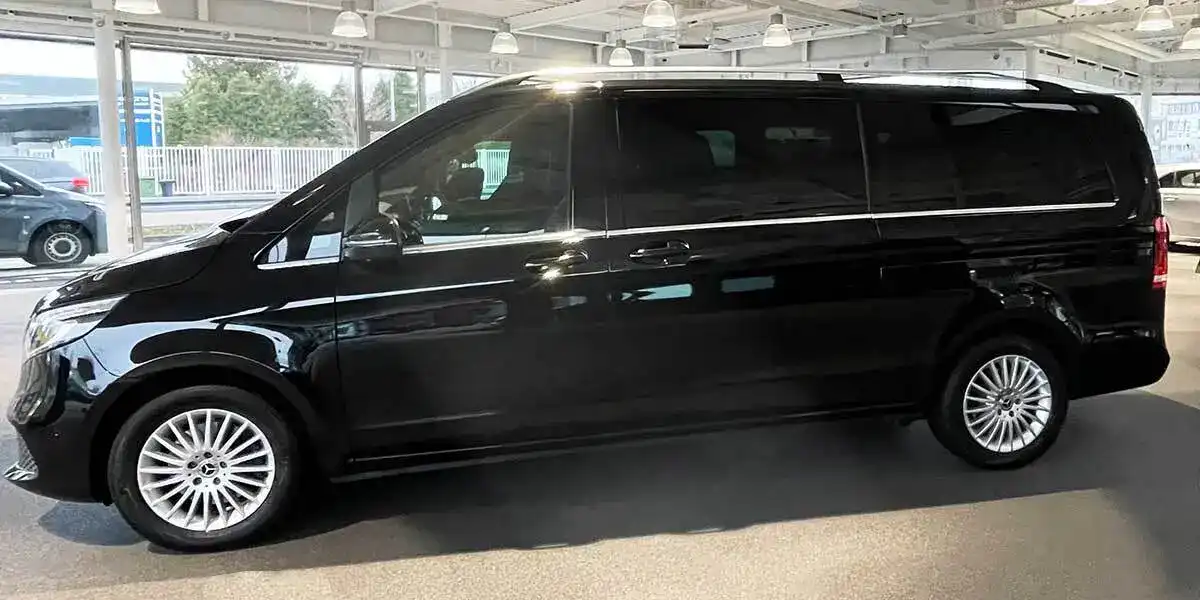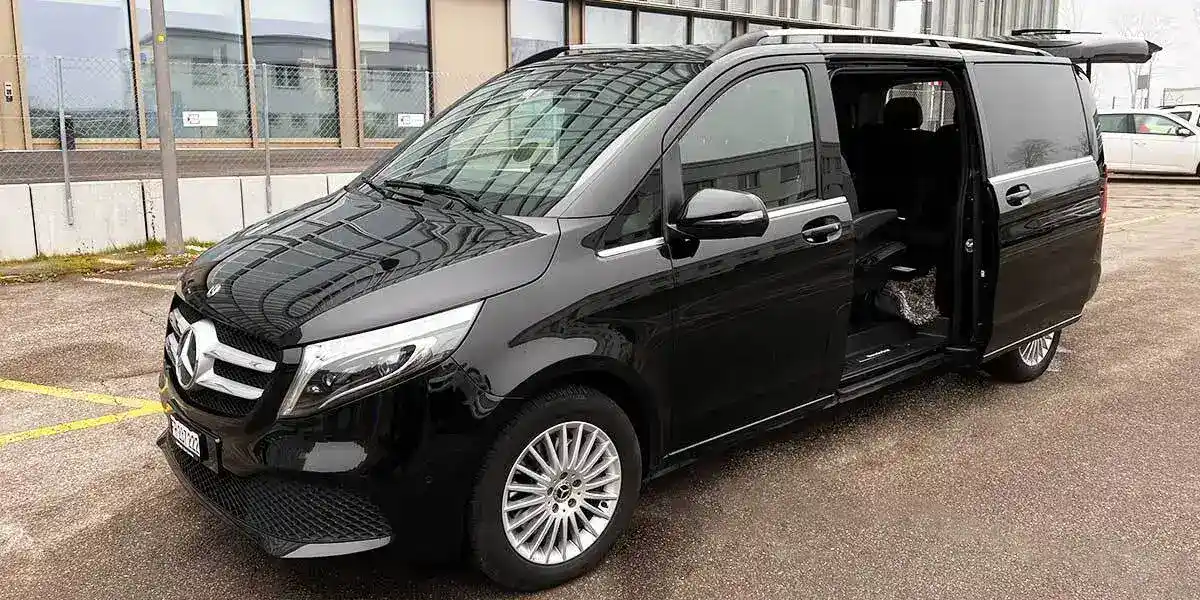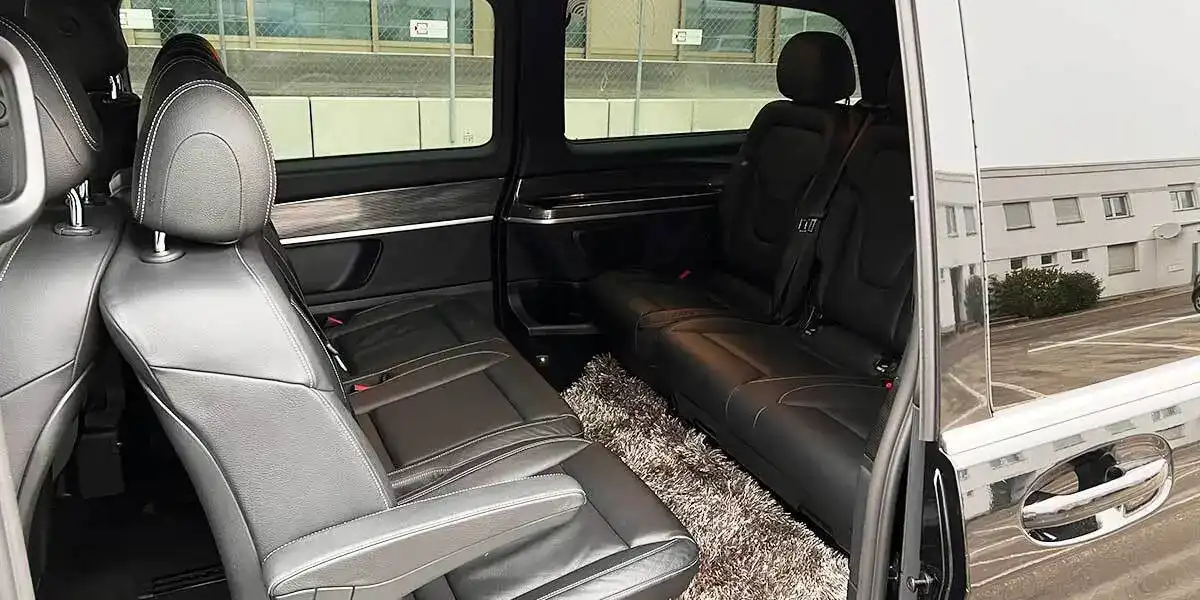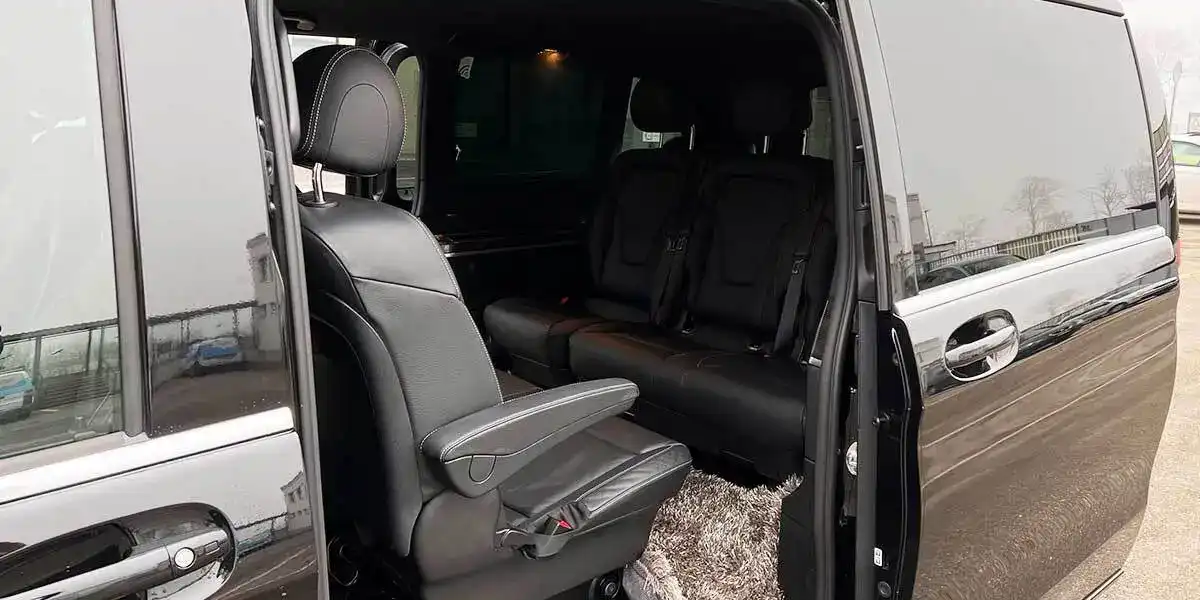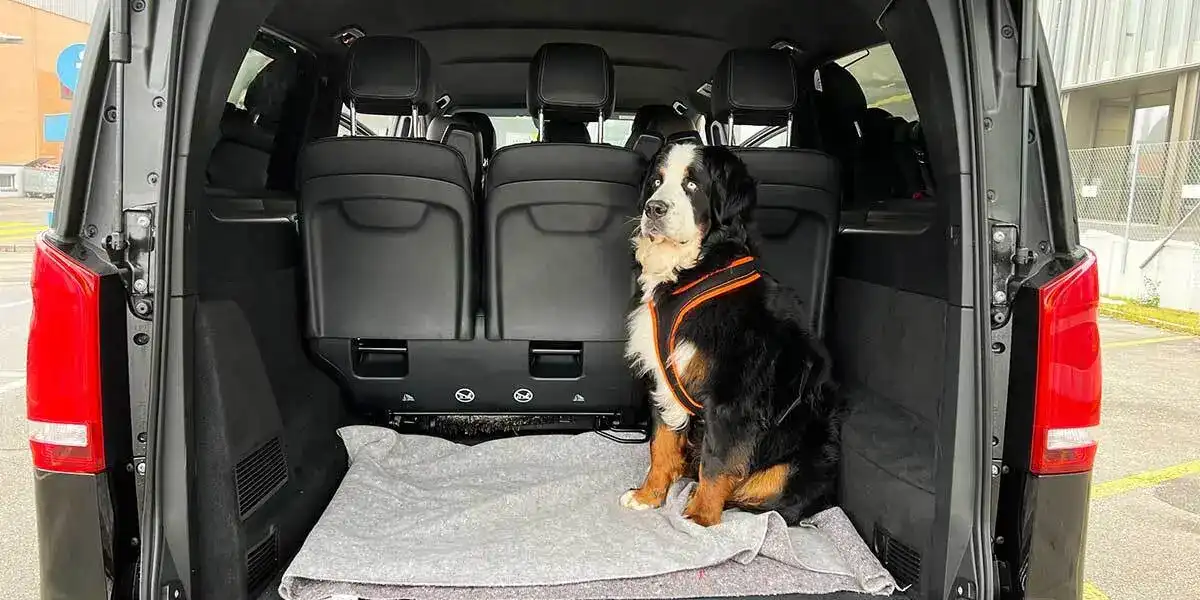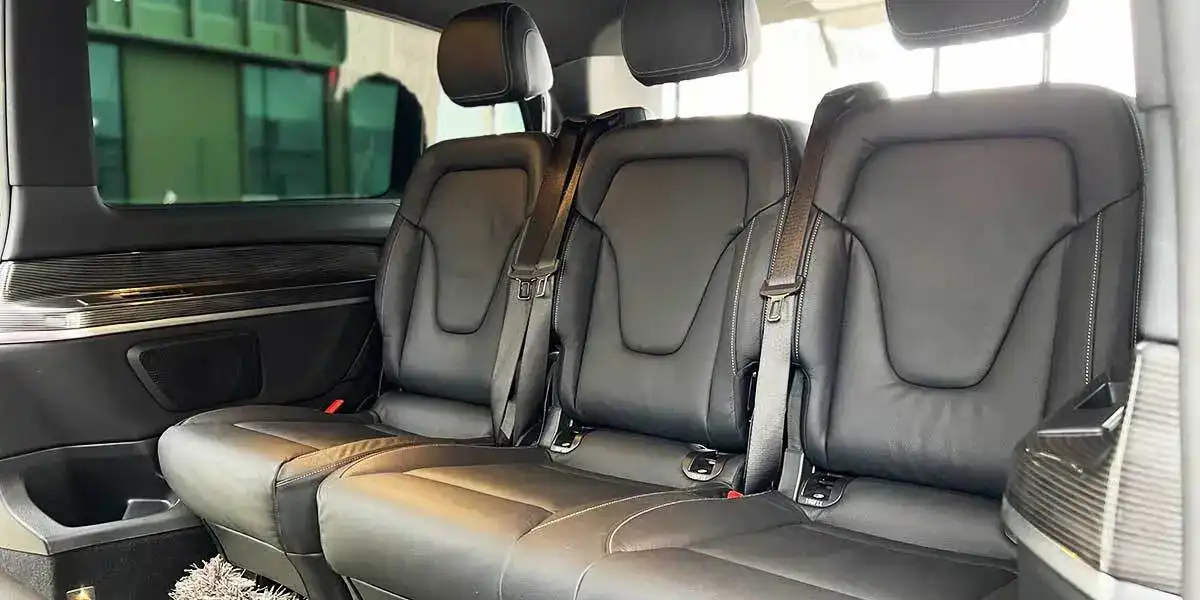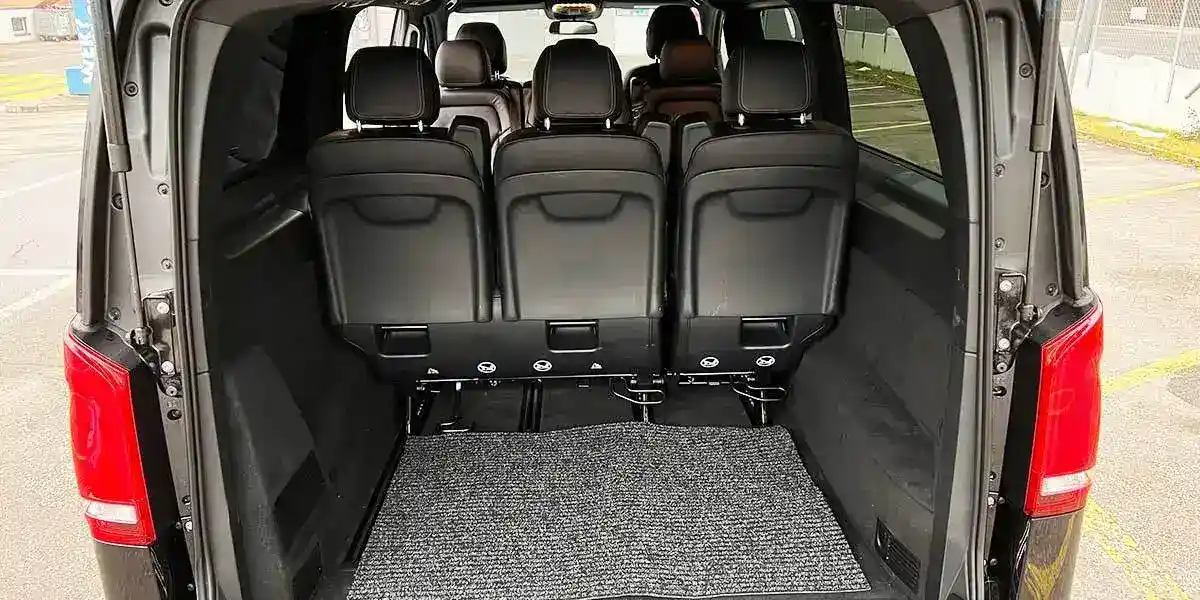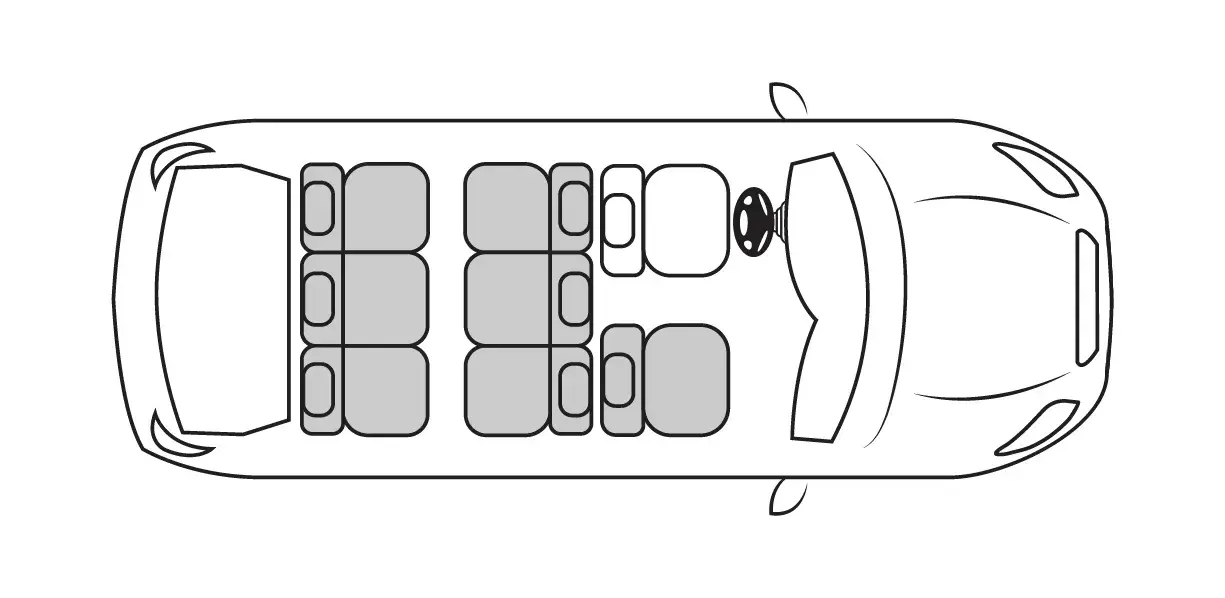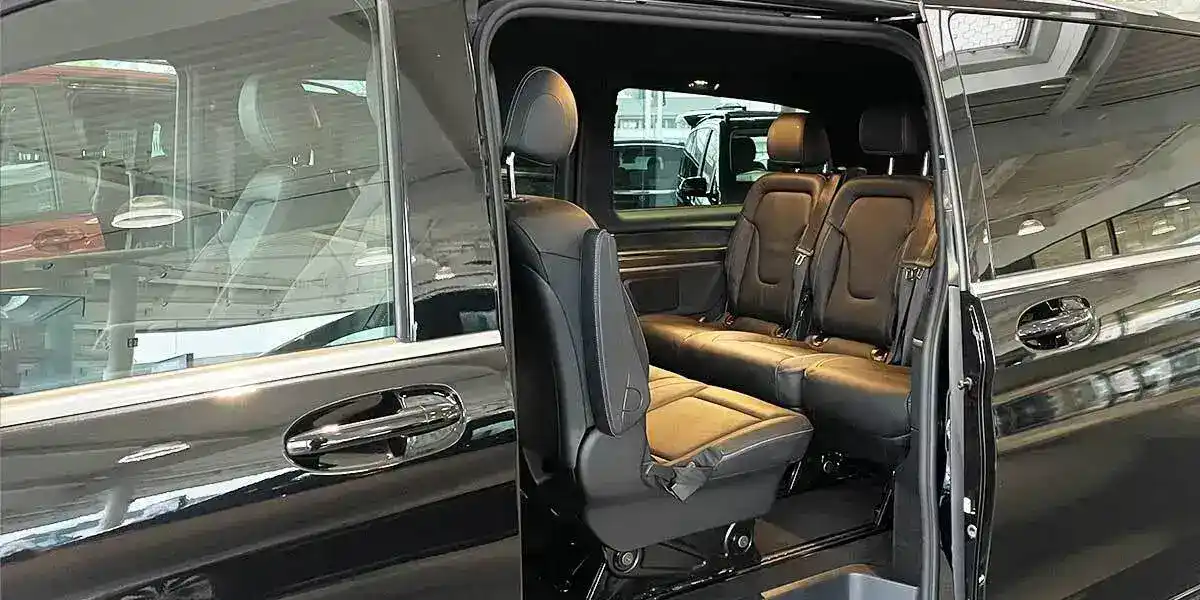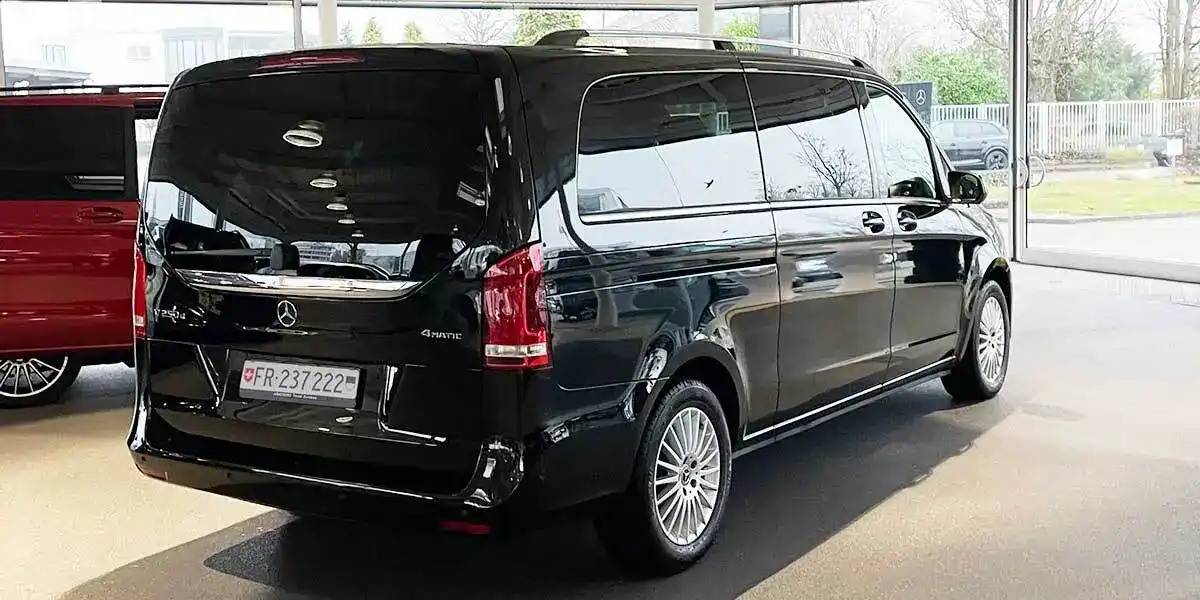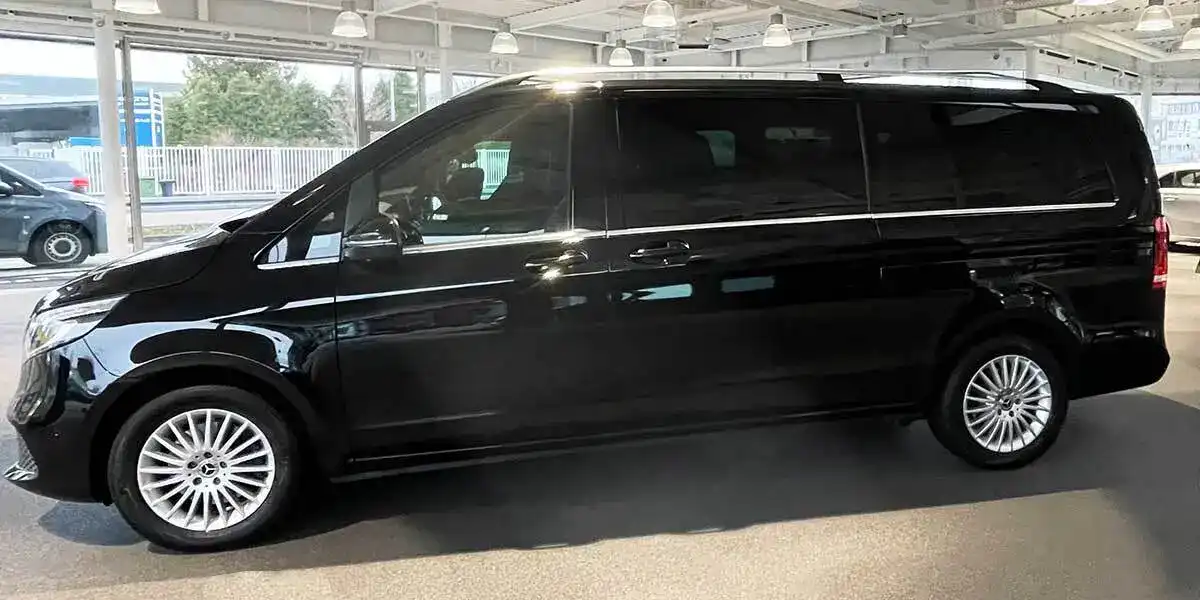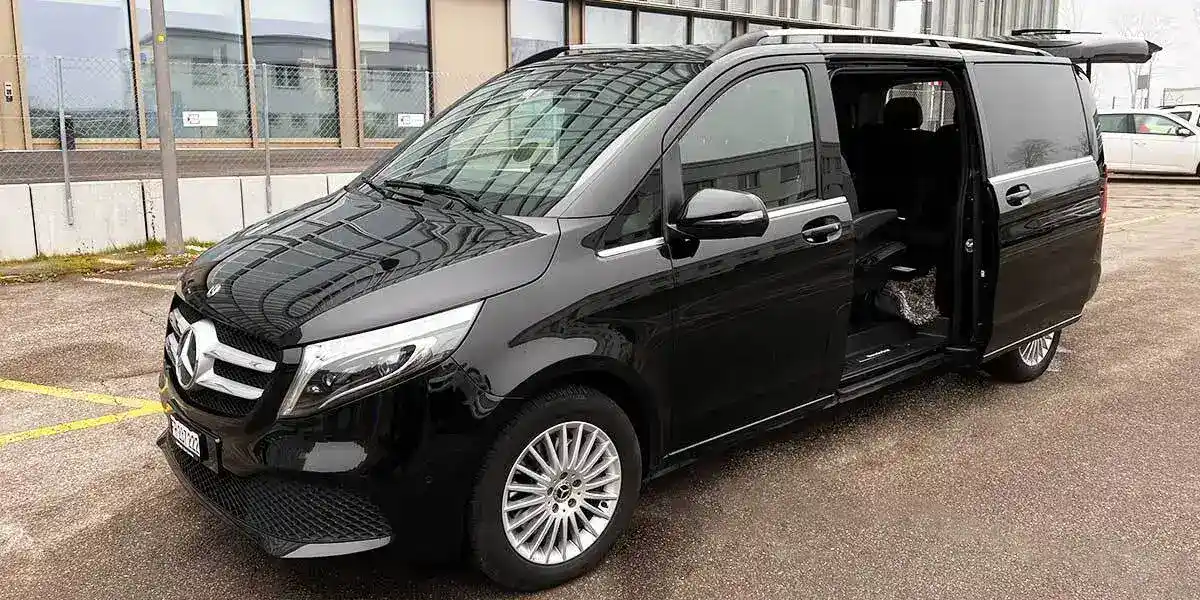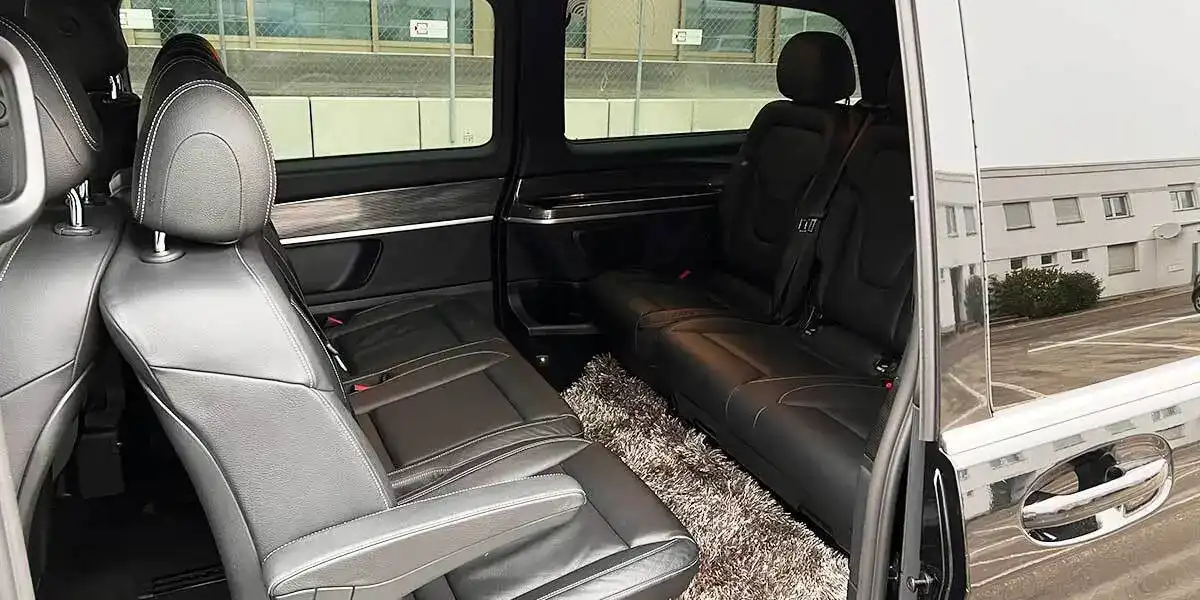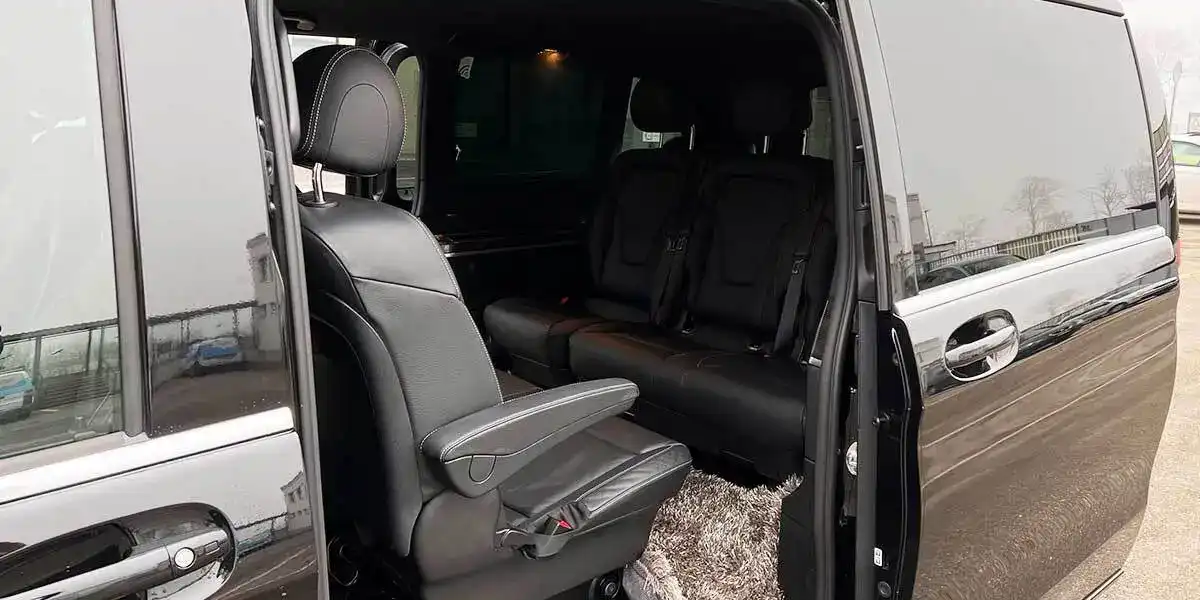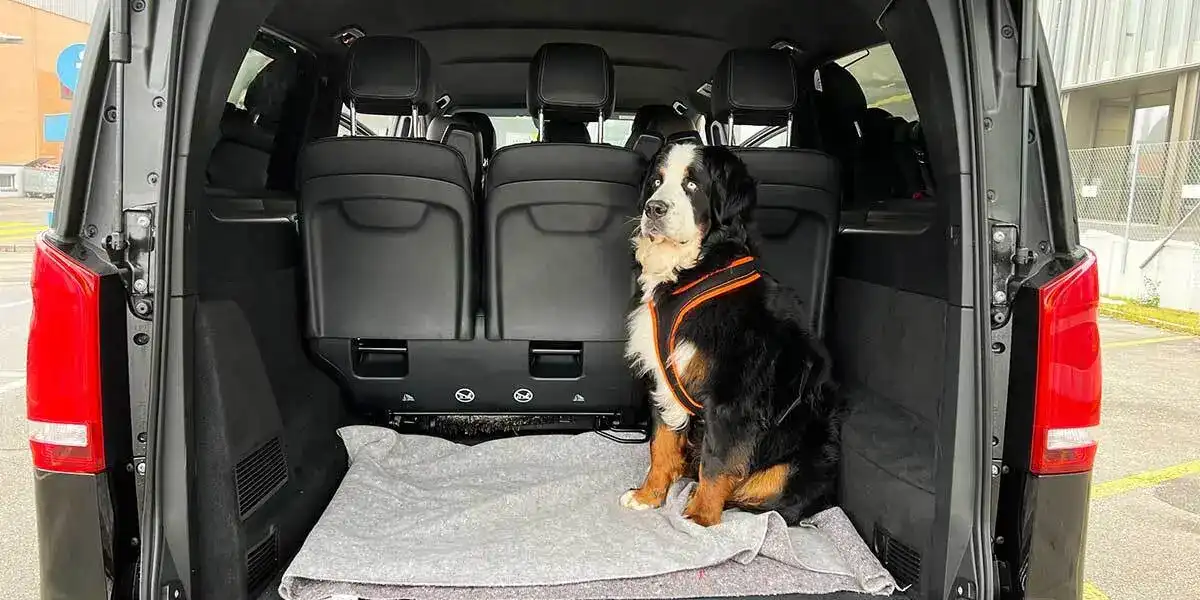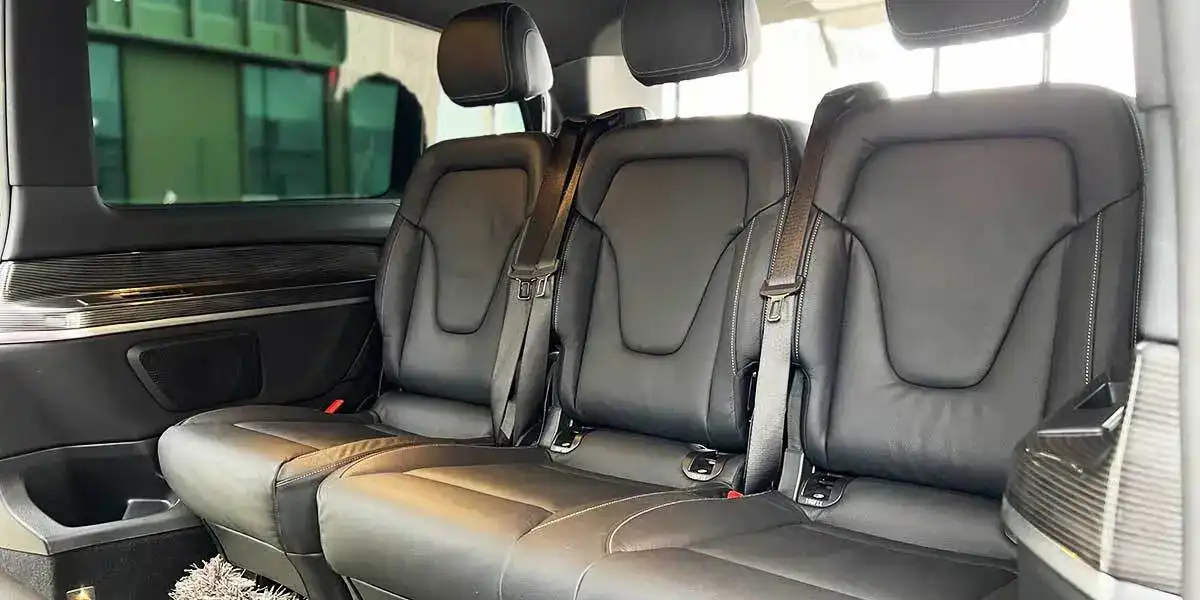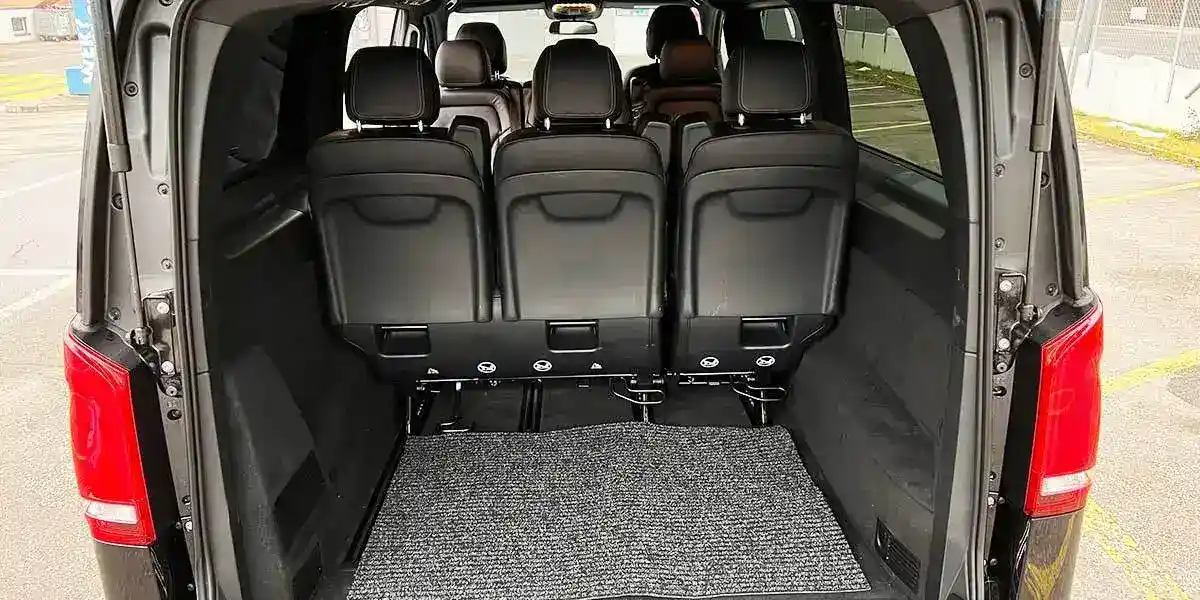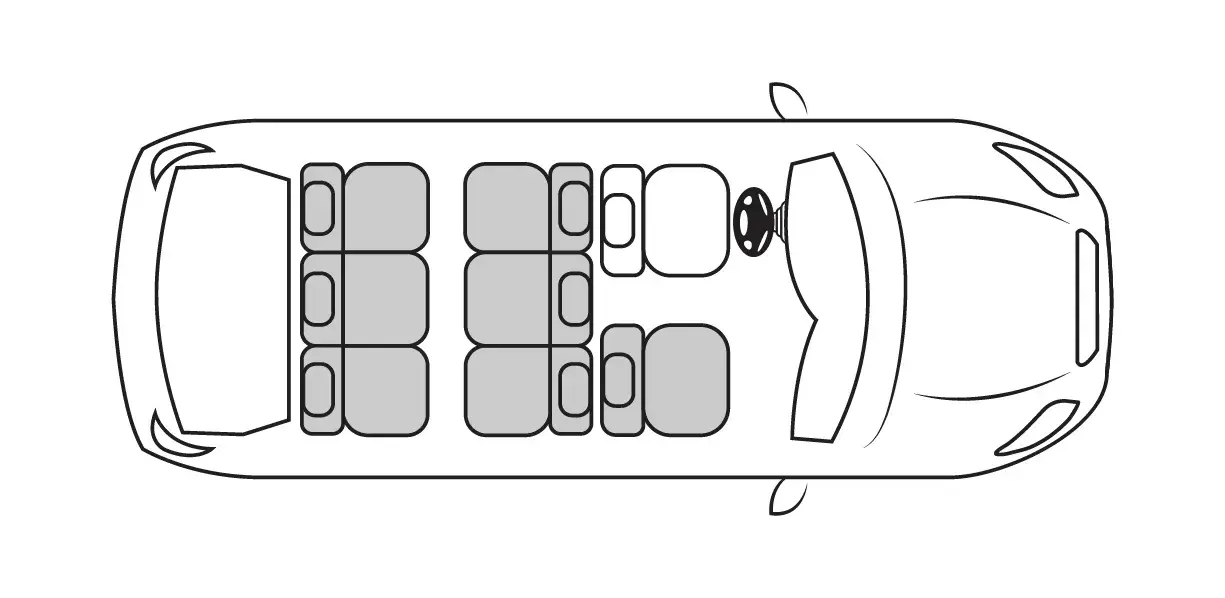 If you're thinking of staying in Switzerland for a luxurious weekend break, a business trip or for a family holiday, we can provide high-end travel and transfer services to give you an easy, stress-free ride so you can concentrate on enjoying your trip.
The AlpTransfer.com team are proud to offer the brand-new, state-of-the-art Mercedes Benz V Class vehicle to get you from A to B in comfort and safety. The vehicle offers a roomy interior for larger parties and has a wealth of secure storage space for all your luggage requirements. Its powerful engine will deliver you to your destination ahead of time and in complete luxury.
The Mercedes-Benz V Class is a unique vehicle offering the ultimate VIP experience with smooth driving and cushioned seating, perfect for longer journeys.
The V-Class offers the most in style, grace, comfort and luggage space making it the perfect solution for almost all types of travellers to any destination in Switzerland. Its innovative safety systems, 7-seat availability and large luggage areas make it ideal for travelling families, even if you aren't travelling light.
The V Class provides the utmost in comfort and style from long-distance trips across Switzerland to short, casual journeys to your desired destination. Initially produced in 2014, this third generation V Class was built specifically to be a flexible, multi-purpose option to create a smooth drive and high-quality feel. It later succeeded the German Mercedes Benz Viano at the top of the market.
Car Crash Tests in 2015 gave the V Class a 5-star rating for safety, making it one of the most secure and flawless vehicles out there.
The V Class top-notch safety systems provide:
A safe driving experience with Attention Assist, Crosswind Assist (to prevent lane drifting), and tyre pressure monitors.
Airbags, side bags and window bags to protect all passengers in the event of a crash.
Climate control. Individual climate control settings to cover every seat allowing passengers to control their temperature in hot or cold climates.
Accident prevention technology to alert the driver of hazards around the vehicle.
If you're travelling with children, please contact us prior to travel so we can provide a specialist seat booster or child seat to keep them safe and comfortable throughout the journey. All our child seats are clipped securely into place and are completely free of charge.
The Mercedes Benz V Class is the right choice for your trip with its quiet engine, spacious interior and safety features, it'll get you to your destination on time and in style.
If you'd like to arrange a private transfer in Switzerland in a flash Mercedes Benz V Class, contact us today via email or by using our online form.