Mercedes Benz Vito 4×4
Leather seats
Air condition
Mineral water
12V power slot
WiFi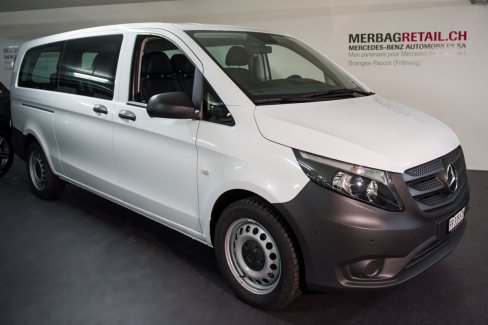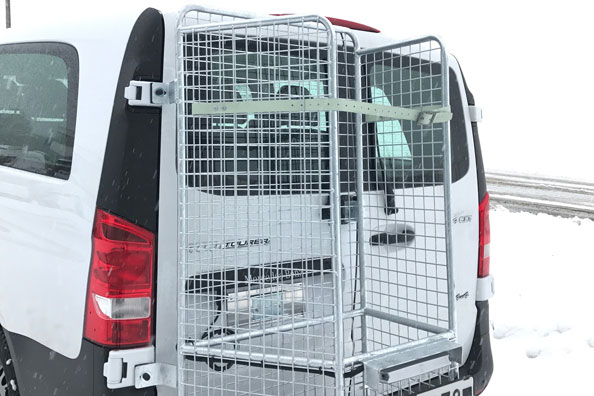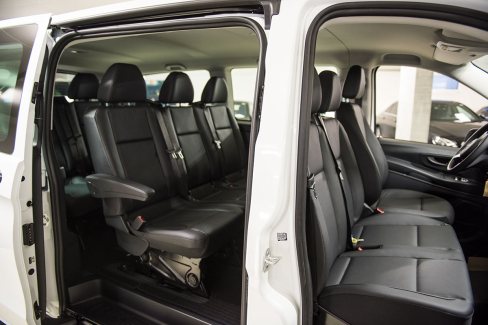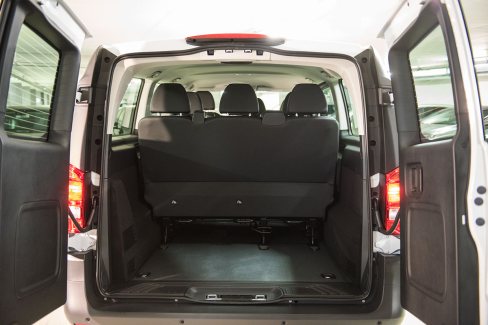 Vans may not be the most prestigious vehicles on the road, but surely, they are among the most practical for both businessmen and leisure travelers.
Whether you have a family with three (or even more) kids to carry around, or a business trip with your colleagues; Alptransfer offers Mercedes Benz Vito – the ultimate super-sized people carrier.
The German automaker Mercedes Benz produced Vito 4x4, the last of Vito models that came into the market. Thanks to the special system, it is just perfect for customers who visit cold, icy places as well as travel in slippery conditions.
Here are some reasons why you should choose exactly this type of vehicle, especially if you are travelling in Switzerland during winter season.
Mercedes Benz opened an entirely new chapter in passenger transportation. The Vito is a massively practical vehicle, one of the very best options out there for up to eight adults with their suitcases. Meaning it can carry the whole family or group of friends locally or on vacations without causing any issues.
This minibus will bravely handle exactly those extreme road and weather conditions, which many drivers would prefer to avoid during the winter months. These include strong windy routes, snow-covered, icy roads or meter-deep snow and rocky ground.
Mercedes Benz now offers a new solution in order to overcome the wintry conditions in a well-equipped vehicle. Surely, the Vito 4×4 shows that it is also ideally equipped to manage this type of situations. Thanks to its four-wheel drive and assistance systems, the new Vito 4×4 provides greater safety and assured mobility in winter.
The standard winter tires push into the soft snow on the road and hold a firm grip. Enough space for luggage, security and smooth ride on any kind of roads – the Vito 4×4 offers all of this as a family or business minibus.
All models get Adaptive electronic stability program (considered one of the most important safety systems that exist in cars), front, side and window airbags. Attention Assist and Crosswind Assist come standard. It has comfortable seats, refined carpets and climate controlled air-conditioning.
Each seat provides a three-point belt and a headrest for each passenger. The rear seating can be fixed in rows of two or three chairs with the middle row facing forward. There is a usable amount of luggage capacity behind the third row of seating.
Strong, unbreakable, reliable – these words describe Vito in general. By ordering a transfer by Mercedes Benz Vito, you will have the great opportunity to enjoy a safe and comfortable ride.
You can proceed by booking your airport taxi transfer from Zurich or Geneva to any destination throughout Switzerland online. Alternatively, you can just send us an email with all the details concerning your trip. Our team will make sure to provide a high quality service tailored to your needs.